Transform Your Space with Breathtaking Landscape Peel and Stick Wallpaper
Introduction to Landscape Peel and Stick Wallpaper
Imagine transforming your living space into a breathtaking landscape without the mess and commitment of traditional wallpaper. Welcome to the world of landscape peel and stick wallpaper. This innovative home decor solution has revolutionized the way homeowners decorate their spaces, blending convenience, style, and quality in one fell swoop.
Landscape peel and stick wallpaper is essentially a high-quality, adhesive wall covering with stunning landscape designs. It ranges from serene beach views and lush forests to majestic mountains and tranquil oceans. Whether you're looking to infuse a touch of nature into your urban apartment or want to transport your living room to a serene countryside, landscape peel and stick wallpaper is your ticket to creating a remarkable visual experience right in your home.
As the name suggests, you simply 'peel' off the backing and 'stick' the wallpaper onto your wall. There's no need for wallpaper glue, professional installers, or even a second pair of hands. Plus, if you decide to change up your decor or move out, the wallpaper peels off easily without damaging your walls or leaving residue behind.
At ONDECOR LLC, we specialize in providing high-quality, eco-friendly landscape peel and stick wallpaper with a wide range of designs to choose from, ensuring you can find the perfect fit for your home. Stay with us as we explore the appeal and benefits of our landscape peel and stick wallpaper, how to properly apply and maintain it, and address some common concerns you might have. Let's embark on this exciting journey to transform your space with breathtaking landscapes.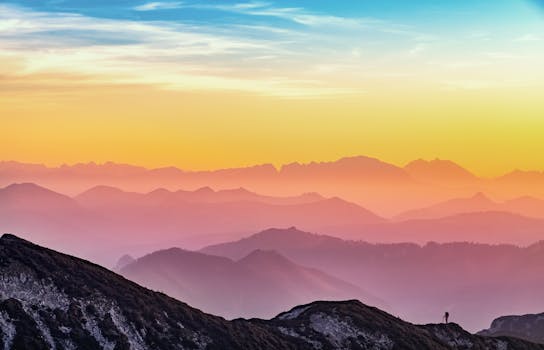 The Appeal of Landscape Peel and Stick Wallpaper
Landscape peel and stick wallpaper is more than just a decorating tool – it's a game changer for your interior design. This innovative product offers several appealing characteristics that make it a top choice for homeowners.
Easy Installation and Removal
Say goodbye to messy glues and complicated tools. The most attractive feature of landscape peel and stick wallpaper is its simplicity of application. The back of the wallpaper comes with a self-adhesive that guarantees a smooth application. All you need to do is peel, stick, and admire the transformation. But what if you decide to change your mind or style? No worries! You can gently peel off the wallpaper without leaving any residue or damaging your walls. This feature is perfect for those who love to change their home's appearance frequently or renters who want to avoid permanent alterations.
Variety of Designs and Colors
From minimalist landscapes to intricate artworks, the diversity in design options is another appealing factor. Whether you want to celebrate nature with wallpapers inspired by serene forests, tropical paradises, or prefer a modern, sharp, and crisp design, the choices are endless. You can dive into a world of designs with the curated collections of beach, nature, ocean, galaxy, space, and mountains landscapes, catering to all tastes and style preferences.
High-Quality and Durable Materials
The quality of the wallpaper you choose is crucial, and landscape peel and stick wallpaper does not disappoint. This type of wallpaper is crafted with precision and care, promising not only beauty but also longevity. Its durability ensures that your stunning landscapes will stand the test of time, maintaining their vibrancy and appeal for years to come.
In the next section, we'll delve into how ONDECOR's landscape peel and stick wallpaper elevates these appealing characteristics even further, providing eco-friendly options and a seamless online shopping experience. Stay tuned to learn more about the benefits of choosing ONDECOR's Landscape Peel and Stick Wallpaper.
The Benefits of Choosing ONDECOR's Landscape Peel and Stick Wallpaper
Stepping into the world of ONDECOR's landscape peel and stick wallpaper is like stepping into a world of creative freedom, eco-consciousness, and unmatched convenience. From its eco-friendly and non-toxic materials to a vast array of design options, ONDECOR offers a wallpaper experience that is as unique as you are.
Eco-Friendly and Non-Toxic Materials
ONDECOR's commitment to the environment is evident in their eco-friendly wallpaper selections. The company makes a conscious effort to provide non-toxic options that are safe for both your home and the planet. This commitment ensures that you can enjoy a beautiful, stylish interior decor without compromising the health of your family or the environment.
Wide Range of Options
When it comes to design, ONDECOR doesn't believe in limitations. The company offers a broad spectrum of landscape peel and stick wallpapers to cater to every aesthetic preference. Whether you are drawn to the serenity of a beach view, the grandeur of a mountain range, or the soothing greenery of a forest, ONDECOR has something for everyone. Each wallpaper is made in the USA, ensuring that each product meets strict manufacturing standards and supports local businesses.
Online Accessibility and Worldwide Delivery
In this digital age, convenience is key. ONDECOR understands this and has created an enjoyable and seamless online shopping experience. From browsing through the extensive collection to placing an order, every step is designed to be user-friendly. The company offers a fast and secure shipping service, ensuring that your chosen wallpaper arrives in pristine condition and ready for installation. Plus, they offer global free shipping on orders above a certain value, making it even more accessible to customers worldwide.
With ONDECOR's landscape peel and stick wallpapers, transforming your space into an environment that reflects your personality and style has never been easier. Its eco-friendly materials, wide range of designs, and online accessibility combine to offer a truly unique wallpaper shopping experience. In the next section, we will address common concerns about peel and stick wallpaper, ensuring that you are fully informed about your purchase.
Addressing Common Concerns about Peel and Stick Wallpaper
When considering a home decor update with landscape peel and stick wallpaper, it's normal to have a few questions or concerns. After all, you want to ensure you're making the right decision for your space. Let's address some of the most common questions about peel and stick wallpaper, from its longevity to comparison with traditional wallpaper.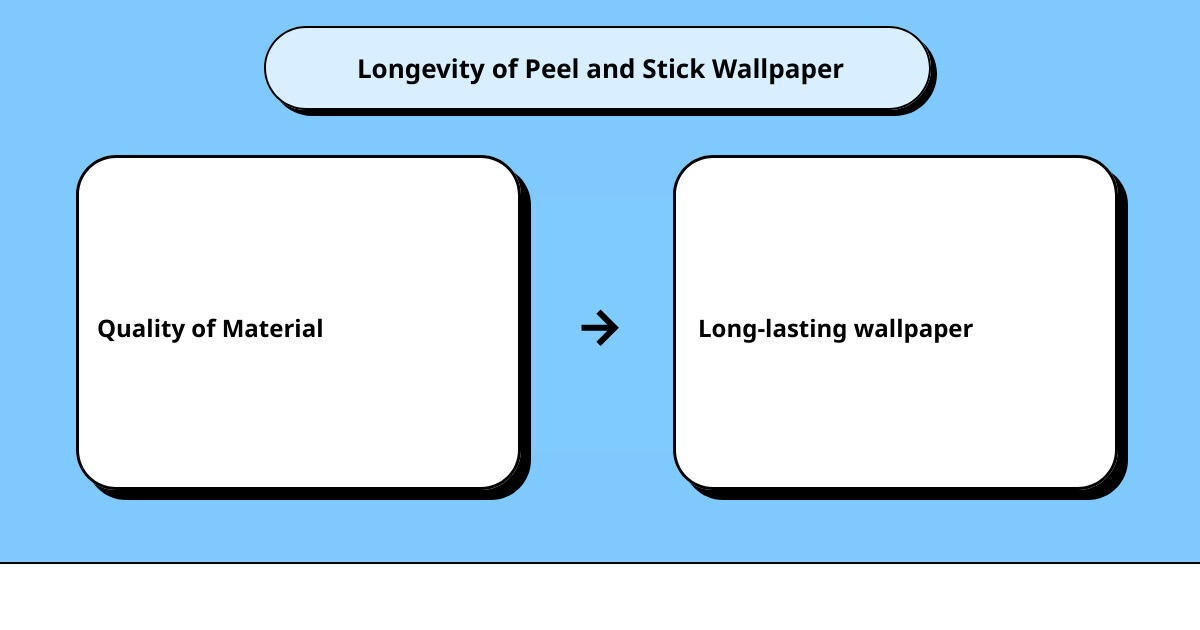 How Long Does Peel and Stick Wallpaper Last?
One of the first questions that may arise when considering peel and stick wallpaper is its lifespan. How long can you expect your beautiful landscape mural to brighten up your room? Well, with proper application techniques, peel and stick wallpaper can last five years or longer. However, this estimate is based on conditions where the wallpaper is not exposed to excessive moisture, direct sunlight, or physical damage. So, your landscape peel and stick wallpaper will stay vibrant and intact for several years if cared for properly.
What are the Negatives of Peel and Stick Wallpaper?
While peel and stick wallpaper has many advantages, it also has a few downsides to consider. Sometimes, it doesn't adhere well to walls, leading to bubbles and air pockets. It can also be difficult to remove without tearing the paper or leaving a residue behind. However, high-quality brands like ONDECOR use superior adhesives that ensure the easy removal of wallpaper without residue or damage to your walls. It's also key to note that the performance of removable wallpaper can be affected in high humidity areas, causing the adhesive to weaken or the paper to bubble. Thus, for areas with high moisture, like bathrooms, it's advisable to choose wallpapers specifically designed for these environments.
Is Peel and Stick Wallpaper as Good as Traditional Wallpaper?
When comparing peel and stick wallpaper to traditional wallpaper, it's important to remember that they serve different purposes. Traditional wallpaper has a longer lifespan but requires professional installation and removal. On the other hand, self-adhesive wallpaper is easier and faster to apply, making it a perfect choice for DIY enthusiasts. Peel and stick wallpaper, particularly from premium brands like ONDECOR, offers high-quality materials and a wide range of designs, including breathtaking landscapes, making it a fantastic and flexible option for enhancing your space.
In the end, the choice between traditional and peel and stick wallpaper comes down to your specific needs, preferences, and the level of commitment you're willing to make to your wall decor. With ONDECOR's landscape peel and stick wallpaper, you can easily transform your space, knowing you're making a smart, stylish, and long-lasting choice.
How to Properly Apply and Maintain Your Landscape Peel and Stick Wallpaper
Transforming your space with landscape peel and stick wallpaper from ONDECOR is a breeze, but for a flawless finish and long-lasting results, there are a few key steps to follow. Let's dive into them.
Preparing Your Walls for Application
Before you embark on your wallpapering adventure, preparing your walls is a critical first step. Peel and stick wallpaper adheres best to smooth, clean, and primed surfaces. Dust, grease, or dirt can interfere with the adhesive, causing the wallpaper to peel prematurely. Therefore, it's essential to clean your walls thoroughly and let them dry.
If your wall has texture, minor imperfections can be tolerated, but an overly rough or uneven surface can lead to an uneven application and potential peeling. Consider sanding down any substantial bumps for a smoother finish.
For painted walls, ensure the paint is fully cured - freshly painted walls (less than 4 weeks old) may not adhere well to the wallpaper, and removal might lead to paint peeling. Using a recommended primer can further enhance the durability and longevity of the wallpaper.
Applying the Wallpaper
The beauty of peel and stick wallpaper lies in its easy application. Start by peeling off the backing from the top of the wallpaper, align it with the top of your wall, and gradually stick it onto the surface, smoothing it out as you go to avoid air bubbles. For larger pieces, it can be helpful to have an extra set of hands to prevent the material from sticking to itself.
If your wallpaper has a pattern, be mindful of matching the design across multiple sheets. And don't worry if you make a mistake - the advantage of peel and stick wallpaper is that it can be repositioned easily without losing its adhesive quality.
Maintaining Your Wallpaper for Longevity
Once applied, your landscape peel and stick wallpaper should last for several years with proper care. Avoid direct exposure to sunlight and excessive moisture, which can degrade the adhesive and fade the colors over time.
For cleaning, a light dusting or wiping with a damp cloth is usually sufficient - avoid using harsh cleaning chemicals that could damage the wallpaper.
If you notice any peeling edges over time, you can simply smooth them back into place. If the adhesive has weakened, a small amount of additional adhesive can be used.
With these tips, you're well-equipped to apply and maintain your ONDECOR landscape peel and stick wallpaper. This self-adhesive wallpaper offers a quick, affordable, and stylish solution to transform your home, without the need for professional installation or long-term commitment. Enjoy the beauty of a breathtaking landscape right in your own home, with the ease and convenience of peel and stick application.
Conclusion: Transform Your Space with ONDECOR's Landscape Peel and Stick Wallpaper
Home renovation doesn't have to be an expensive or time-consuming endeavor. With the beautiful, durable, and eco-friendly landscape peel and stick wallpapers from ONDECOR, you can effortlessly transform any room in your house into a stunning sanctuary. Whether you're looking for a serene beach scene, an enchanting forest, or a mesmerizing galaxy view, ONDECOR has a variety of designs and colors that will suit your unique style and taste.
The beauty of ONDECOR's landscape peel and stick wallpaper extends beyond its visual appeal. It's incredibly easy to install, making it the perfect DIY project for busy homeowners. You can say goodbye to the hassle of hiring professional installers or dealing with messy glue. Furthermore, the non-toxic and eco-friendly materials used in ONDECOR's wallpaper collections ensure a safe and healthy environment for you and your loved ones.
The convenience of online shopping with ONDECOR takes the stress out of home decorating. With a few clicks, you can browse through a wide range of designs, make your selection, and have your chosen wallpaper delivered right to your doorstep. And, if you decide to change your decor theme in the future, you can easily remove and replace the wallpaper without damaging your walls.
In conclusion, ONDECOR's landscape peel and stick wallpaper offers an easy, affordable, and environmentally conscious way to bring the beauty of nature into your home. So why wait? Transform your space today with ONDECOR's breathtaking landscape peel and stick wallpaper. You deserve a home that truly reflects your style and brings you joy every day.