Unleash Your Creativity with Peel and Stick Floral: Transforming Spaces with Effortless Elegance
Introduction to Peel and Stick Floral Wallpaper
Unleashing your creativity in interior design has never been easier with the advent of peel and stick floral wallpapers. These innovative décor solutions are a game-changer for homeowners seeking to inject personality, style, and elegance into their living spaces. Whether you're a seasoned interior designer or a DIY enthusiast, peel and stick floral wallpapers offer an effortless and cost-effective way to transform any room into a stunning sanctuary.
The floral trend in interior design has been around for centuries, and for good reason. Floral patterns are versatile, timeless, and can be adapted to suit any design aesthetic—from modern minimalist to vintage chic, bohemian to classic. They evoke a sense of nature, bringing the beauty of the outdoors into your indoor spaces.
But the traditional process of wallpapering can be daunting, messy, and time-consuming. That's where peel and stick floral wallpapers from ONDECOR come in. They provide a simple, mess-free solution to revamp your walls, furniture, appliances, and more. All you need to do is peel off the backing and stick the wallpaper onto your desired surface. The best part? They are removable and repositionable, making them perfect for renters or those who like to switch up their décor frequently.
In this article, we'll delve into the appeal of floral patterns in interior design, why ONDECOR's peel and stick floral wallpapers are a top choice, creative ways to use them, and a step-by-step guide on how to apply them. So, sit back, relax, and get ready to transform your spaces with effortless elegance.
The Appeal of Floral Patterns in Interior Design
Floral patterns have long been a cherished design element in interior decor, transcending eras and styles with their timeless allure. But what is it about these nature-inspired patterns that captivate us so? From inviting a sense of tranquility to adding a pop of creativity, floral patterns have the power to transform a space from ordinary to extraordinary.
Floral Patterns: A Versatile Classic
One of the most compelling reasons for the enduring popularity of floral patterns is their versatility. Whether you're aiming for a vintage charm or a contemporary chic look, floral patterns can fit the bill. For instance, vintage floral wallpapers with soft pastels and intricate designs bring a touch of old-world glamour. If you're leaning towards a modern aesthetic, bold and dramatic black floral wallpapers can create a striking visual impact.
Setting the Mood with Floral Designs
In addition to their adaptable nature, floral designs also have a unique ability to set the mood of a room. Dark floral wallpapers with rich colors like navy blue or burgundy can evoke a sense of mystery and luxury, perfect for a cozy reading nook or a sophisticated dining room. On the other hand, delicate pink floral wallpapers can create a serene and dreamy ambiance, ideal for bedrooms or nurseries.
The Magic of Color Choices
Color plays a significant role in the appeal of floral patterns. With the right color choices, you can achieve any vibe you desire. From a swanky old-world feel with a dark background and bright floral prints to a tropical feel with vibrant flower patterns and lighter earth tones, the possibilities are endless. Another interesting aspect is the ability to change the colors of the flowers themselves, enabling you to create a muted color palette that provides texture without distracting from the rest of the room.
The Power to Transform Spaces
Floral patterns are not just for walls. They can breathe new life into any space, including furniture and household appliances. Whether it's a reading nook that needs a touch of elegance or a blank wall crying out for a massive floral pattern, floral wallpapers can make a significant impact.
In conclusion, the appeal of floral patterns in interior design lies in their ability to adapt, set the mood, play with color, and transform spaces. They offer a world of creativity and elegance, making them a timeless choice for any interior decor.
Why Choose ONDECOR's Peel and Stick Floral Wallpaper
As you delve into the realm of interior design with floral motifs, it's crucial to choose a provider that caters to your needs in terms of quality, variety, and ease of use. ONDECOR ticks all these boxes, making it the perfect choice for your peel and stick floral wallpaper needs.
High Quality and Eco-Friendly
At ONDECOR, we are committed to offering you the best in quality. Our peel and stick floral wallpapers are not only aesthetically pleasing but are also manufactured to be long-lasting and durable, thus ensuring you get value for your money. What's more, we are conscious about the environment. Our wallpapers are eco-friendly, meaning they are safe for your home and the planet. As busy homeowners who value the health of their families and the planet, this feature is surely a plus.
Wide Range of Floral Patterns
Whether you're looking for a vintage floral pattern, a modern geometric floral design, or a nature-inspired botanical print, we've got you covered. ONDECOR offers a wide range of floral patterns, each designed to bring a unique aesthetic to your living space. You can choose from patterns like the Peony Floral Peel and Stick Wallpaper for a classic touch or the Moody Floral Peel and Stick Wallpaper for a more modern vibe. With such an extensive selection, you're sure to find a design that reflects your style and personality.
Easy to Apply and Remove
ONDECOR's peel and stick floral wallpapers are designed for your convenience. With their easy application, you can transform your space in no time and without any professional help. Just peel off the backing, stick the wallpaper to your desired surface, and voila - you've got a revamped space! What's more, the wallpapers are just as easy to remove, leaving no residue behind. This makes them a perfect choice for renters or anyone who likes to frequently change their decor.
Choosing ONDECOR's peel and stick floral wallpaper means choosing high quality, eco-friendly products with an extensive range of designs that are easy to apply and remove. With these features, you can effortlessly bring a touch of elegance and a burst of creativity into your home.
Creative Ways to Use Peel and Stick Floral Wallpaper
Transforming walls with Floral Wallpaper
Breathe new life into your living space by transforming your walls with ONDECOR's floral peel and stick wallpaper. This removable wallpaper offers an easy and stress-free way to add a pop of color or a serene floral pattern to any room. Whether you have a large blank wall or a small reading nook, the variety of patterns available means you can create the perfect ambiance. Use larger prints to make a room feel more intimate, or opt for smaller designs to make the space feel larger.
Decorating Furniture with Floral Wallpaper
Furniture need not be left out of your creativity spree. ONDECOR's peel and stick floral wallpaper can be applied to multiple surfaces, including wood furniture. This allows you to give your cabinets, bookshelves, and even pianos a unique touch without the commitment of permanent changes. Combining different floral patterns can create a stunning, one-of-a-kind piece of furniture that will undoubtedly become a conversation starter.
Adding Elegance to Household Appliances with Floral Wallpaper
Even your household appliances can get a stylish makeover with floral peel and stick wallpaper. Instead of investing in expensive new appliances, you can dress up your washing machine, dryer, or refrigerator with removable floral wallpaper. This is an affordable and fun way to change the look of your appliances while adding personality to your home.
Enhancing Wood Paneling with Floral Wallpaper
If your home features wood paneling, ONDECOR's peel and stick floral wallpaper can be used to enhance its appearance. Although applying wallpaper over paneling can be a bit more challenging due to the grooves, the end result can be quite stunning. The contrast between the natural texture of the wood and the soft, elegant floral pattern can create a cozy and inviting atmosphere.
Remember, the beauty of using peel and stick floral wallpaper lies in its versatility and convenience. Whether you want to spruce up your walls, furniture, appliances, or wood paneling, the process is easy and the results are transformative. With a wide range of vibrant floral patterns at your disposal, the only limit is your creativity.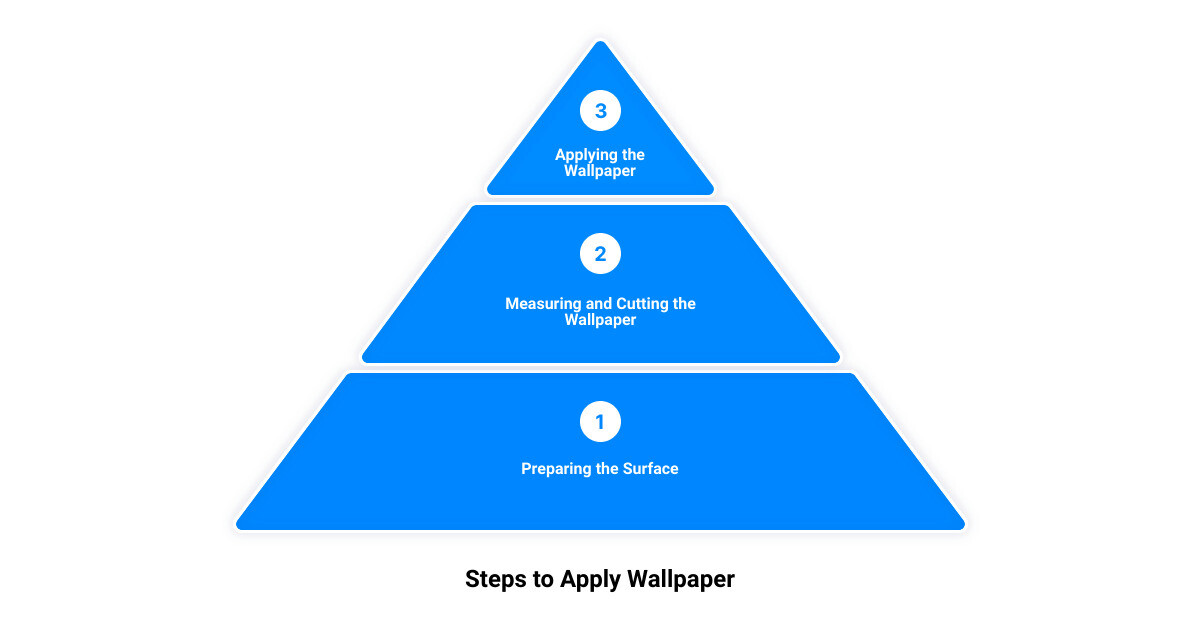 How to Apply Peel and Stick Floral Wallpaper
Applying peel and stick floral wallpaper from ONDECOR is a straightforward process that can transform your space in a matter of hours. Whether you're aiming for a dramatic makeover or a subtle refresh, these steps will guide you through the process smoothly.
Preparing the Surface
Before you begin, ensure the surface you are applying the wallpaper to is clean, smooth and dry. Wipe off any dust or debris using a damp cloth and let it dry thoroughly. If the wall surface is glossy or has semi-gloss paint, lightly sanding it with fine-grit sandpaper can help the wallpaper stick better. Be sure to remove any switch plates or outlet covers that may get in the way.
Measuring and Cutting the Wallpaper
Once your surface is prepared, you can start measuring your wallpaper. Use a tape measure to determine the height and width of the surface you will be covering. It's always a good idea to add a few extra inches to each measurement to account for any potential errors. Once you've taken your measurements, unroll the wallpaper and use a straight edge and utility knife to cut it to size. Remember, ONDECOR wallpapers come in various sizes so choose the one that best fits your needs.
Applying the Wallpaper
When your wallpaper is cut and ready, start at the top of your surface and peel away a small section of the backing paper. Carefully align the top edge of the wallpaper with the top of your surface and gently smooth it down from the middle outwards to avoid any bubbles or wrinkles. Gradually peel away more backing paper and smooth down the wallpaper as you go, maintaining consistent pressure for an even application.
Removing and Reapplying the Wallpaper
One of the main advantages of ONDECOR's peel and stick floral wallpaper is its removability. If you make a mistake or just want to change up your design, you can easily remove the wallpaper without damaging the surface underneath. Simply peel it off from one corner, then reapply it following the same steps as before. This feature makes ONDECOR wallpapers a perfect choice for renters or anyone who likes to change their decor frequently.
Now that you've applied your wallpaper, sit back and admire the transformation. With ONDECOR's peel and stick floral wallpaper, you've effortlessly added a touch of elegance and creativity to your space. Enjoy your new view!
Conclusion: Transform Your Space with ONDECOR's Peel and Stick Floral Wallpaper
Whether you're looking to add a pop of color to a neutral room, create a relaxing atmosphere in your bedroom, or simply want an easy and affordable way to refresh your home's interior, ONDECOR's peel and stick floral wallpaper is the answer. With a vast range of designs from delicate tulips to moody roses, there's a pattern for every taste and every room.
Remember that the beauty of peel and stick wallpaper is that it's not a lifetime commitment. Feel free to experiment, play with different patterns and colors, and transform your space as often as you'd like. With ONDECOR, you have the freedom to be your own interior designer, without the need for professional help or the worry of damaging your walls.
And don't forget that our wallpapers are not just for walls. Use them to bring new life to old furniture, add elegance to your appliances, or give a fresh look to your wood paneling. The possibilities are endless.
ONDECOR's peel and stick floral wallpaper is more than just a decor element - it's a tool for self-expression, a way to inject your personality into your environment, and a means to create a space that truly feels like home. And the best part? You can achieve all this without breaking the bank or spending hours on complex DIY projects.
So, why wait? Start your home transformation journey today with ONDECOR's peel and stick floral wallpaper. Let your walls be a reflection of your creativity and style, and watch as your space transforms from ordinary to extraordinary with just a peel and a stick.
Thank you for choosing ONDECOR. Here's to creating beautiful spaces with effortless elegance.