Transform Your Bedroom with Peel and Stick Wallpaper: Effortless Elegance for Modern Homes
Transform your bedroom into an oasis of style and comfort with the magic of peel and stick wallpaper. This innovative decor solution allows you to makeover your space without the need for professional help or complicated installations. Perfect for modern homes, peel and stick wallpaper offers effortless elegance with the versatility to keep up with your changing tastes.
With the rise of the DIY home decorating trend, peel and stick wallpaper has quickly become a favorite among homeowners. It allows you to experiment with different designs and patterns without the long-term commitment of traditional wallpaper. Moreover, its user-friendly nature makes it a popular choice for those who prefer to do things themselves.
One of the companies leading the way in the peel and stick wallpaper revolution is ONDECOR LLC. Known for their commitment to quality, design diversity, and eco-friendly policies, ONDECOR offers a wide variety of peel and stick wallpaper options to transform your bedroom into a sanctuary of style.
Whether you're looking to create a serene retreat, a vibrant sanctuary, or an avant-garde masterpiece, ONDECOR has a peel and stick wallpaper design that will complement your vision. In this article, we'll explore the appeal of peel and stick wallpapers, how to choose the right one for your bedroom, and why ONDECOR should be your go-to choice for high-quality, stylish, and eco-friendly wallpaper solutions.
So, let's unpeel the benefits and possibilities of peel and stick wallpaper for your bedroom transformation.
Understanding Peel and Stick Wallpaper: What It Is and How It Works
Peel and stick wallpaper is a modern marvel in the world of interior design. This innovative product combines the beauty of traditional wallpaper designs with the convenience of adhesive backing, eliminating the need for messy wallpaper glue. The process is as simple as it sounds: You literally peel and stick the wallpaper onto your wall.
The secret behind this user-friendly application is the self-adhesive backing. This unique feature allows you to easily apply the wallpaper by simply peeling off the protective layer and sticking the paper directly onto your wall. But the magic doesn't stop there. These funky wall coverings are also removable, which means you can easily take them down and reposition them without damaging your walls or leaving a sticky residue.
However, there's a caveat - peel and stick wallpaper works best on non-textured walls. So, if you're considering using this wallpaper on textured drywall like popcorn or orange peel, or brush textures like sand swirl and rosebud, you might need to reconsider. The same goes for knife textures like knockdown and comb. This is simply because the adhesive backing may not stick as well on these surfaces, potentially leading to bubbles and air pockets.
Also, the type of paint finish on your wall matters. Ideally, your wall should be finished with satin, eggshell, semi-gloss, or gloss paint. If you've recently painted, ensure the paint has dried and cured completely, which can take several weeks. If your walls have matte paint, many peel-and-stick wallpapers will adhere. However, unless the labels say the papers are safe for matte paint, they may strip off paint when you remove them.
The beauty of peel and stick wallpaper lies in its adaptability. It can be used anywhere in your home, including in the bedroom, living room, or even in high humidity areas like the kitchen or bathroom. However, for moist and humid spaces, it's important to have proper ventilation to prevent trapping moisture against the walls.
Remember, while peel-and-stick wallpaper is quite DIY-friendly compared to other wallpapers, you're still taking on a considerable project. It requires effort and patience, especially if you're wallpapering a large or tall area. But with its easy application, variety in design, and eco-friendly qualities, peel and stick wallpaper offers a simple and stylish way to transform your space.
So, now that you understand what peel and stick wallpaper is and how it works, let's delve into why it's a fantastic choice for your bedroom.
The Benefits of Using Peel and Stick Wallpaper in Your Bedroom
As the adage goes, change is the only constant in life. And in the realm of home decor, change is not only inevitable but also desirable. Peel and stick wallpaper is an ideal choice for the homeowners who love to play around with their interiors, especially for those high-impact areas like bedrooms. Here's why:
Easy Application and Removal
The first and the most significant benefit of peel and stick wallpaper is its ease of application. No more dealing with wallpaper glue or hiring professionals to get the job done. With self-adhesive backing, you can simply peel off the backing and stick it to the wall. The process is as straightforward as it sounds, making it a fun DIY project that even kids can help with.
Moreover, if you ever grow tired of your current design or decide to move, peel and stick wallpaper comes off just as easily as it goes on. It means you can switch up your decor with the seasons, your mood, or even just on a whim. This feature makes it a perfect choice for renters who want to personalize their space without risking their security deposit.
Versatility in Design and Style
When it comes to design options, peel and stick wallpaper is nothing short of a gold mine. From modern geometric patterns to lush florals, from cool marble designs to rustic wood styles, the variety is truly limitless. With ONDECOR's diverse range of wallpapers, you can create a space that is uniquely you. Whether you want to create a serene, nature-inspired retreat, a vibrant, energetic space, or a sophisticated, minimalist sanctuary, you can find a design that fits your vision.
Eco-Friendly and Non-Toxic: The ONDECOR Difference
In today's world, paying attention to the products we bring into our homes is more important than ever. ONDECOR is committed to providing wallpapers that are not only beautiful but also safe for you and the environment. All our wallpapers feature high-quality printing that looks crisp and vibrant, both up close and from a distance.
Most importantly, we prioritize human safety and health by steering clear of any wallpapers that could potentially harm your well-being. Our wallpapers do not contain phthalates and VOC emissions, the two biggest health concerns for wallpapers. Especially because many people use peel-and-stick wallpaper in children's bedrooms—precisely because of their convenience and temporariness—we thought it was important to err on the side of human safety and health.
In conclusion, the benefits of using peel and stick wallpaper in your bedroom are far-reaching. It's an easy, versatile, and eco-friendly way to transform your space. Stay tuned as we delve into some common concerns about peel and stick wallpaper in the next section.
Addressing Common Concerns About Peel and Stick Wallpaper
As you contemplate the idea of transforming your bedroom with peel and stick wallpaper, you might have some questions and concerns. Let's address the most common ones to help you make an informed decision.
Does Peel and Stick Wallpaper Damage Walls?
One of the major concerns is whether peel and stick wallpaper will damage your walls. The good news is that, unlike traditional wallpapers that require wet paste for application, peel and stick wallpaper is typically easier on your walls. When removed, it usually comes off without leaving much of a mark. However, it's worth noting that the condition of your wall before application plays a significant role in how easy it will be to remove the wallpaper and whether there will be any damage.
How Long Does Peel and Stick Wallpaper Last?
Another common question is about the longevity of peel and stick wallpaper. With proper application techniques, it can last five years or longer. But you should be aware that its lifespan could be reduced if applied incorrectly or if it's removed and reapplied more than once. Thus, it's essential to ensure correct application from the start.
What Are the Negatives of Peel and Stick Wallpaper?
Despite its numerous benefits, peel and stick wallpaper isn't without its downsides. One challenge is that it doesn't always adhere well to walls, which can leave air pockets and bubbles. It can also be difficult to remove without tearing the paper or leaving residue behind, requiring additional treatments to prepare your walls for a new look. However, these negatives can be mitigated with proper application and removal techniques.
In a nutshell, while there are some concerns to consider, most can be handled with the right approach. And, as with any home improvement project, it's always crucial to weigh the potential challenges against the benefits. In the case of peel and stick wallpaper, the benefits such as easy application, versatility in design, and eco-friendliness often outweigh the negatives, making it a popular choice for homeowners. In the next section, we'll guide you on how to choose the best peel and stick wallpaper for your bedroom.
How to Choose the Best Peel and Stick Wallpaper for Your Bedroom
Choosing the right wallpaper is like finding the perfect outfit. It should reflect your style, fit well, and leave a lasting impression. Here are some considerations when choosing the best peel and stick wallpaper for your bedroom.
Considering Dimensions and Pattern Repeat
Before you hit that 'add to cart' button, it's crucial to know the size of your walls. Each roll of wallpaper has specific dimensions, usually provided in feet. Measure your room multiple times to be sure of the square footage you'll need. Once you have the measurements, it's recommended to order about 20% more than you think you need. This extra amount will cover the corners of your room and allow for any mishaps that may occur during application.
When it comes to pattern repeat, you'll need to determine whether the repeat is random, straight, or drop match. This refers to how the individual panels are designed to line up to create a continuous pattern on your wall. Random repeats are the easiest to work with as there's no specific way to align each panel's seams. Straight repeating wallpaper matches up at the ceiling line, while drop matches require horizontal and vertical alignment.
Exploring Color Options
Peel and stick wallpapers come in a plethora of stunning designs and colors. Whether you're into colorful, dark, light, pastel, purple, teal, white, or yellow hues, there's surely a design that will match your style and preference. But don't just pick a design because it's aesthetically pleasing. Consider the overall look and feel you want to achieve in your bedroom. The wallpaper color and pattern should harmonize with your room's furniture, fixtures, and lighting.
The Importance of Quality: Why Choose ONDECOR
When it comes to peel and stick wallpapers, quality should be atop your list of considerations. High-quality wallpapers are durable, adhere well to walls, and are easy to smooth out. They also come off easily without damaging your walls.
At ONDECOR, we prioritize quality in every roll of wallpaper we offer. We've put 29 of the best peel and stick wallpapers to the test, ensuring that they meet our high standards. They're easy to apply, adjust, and remove. Plus, they come in a variety of stunning designs that can transform your bedroom into an elegant sanctuary.
So, if you're looking for peel and stick wallpapers that offer both beauty and quality, look no further. With ONDECOR, you're not just buying wallpaper — you're investing in a stylish and worry-free home makeover.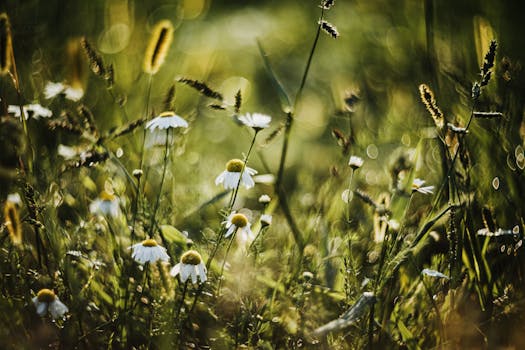 Top ONDECOR Peel and Stick Wallpaper Picks for Bedrooms
When it comes to adorning your bedroom walls, ONDECOR offers a plethora of designs that cater to all tastes. From minimalist aesthetics to bold botanicals, these peel and stick wallpapers are not only visually appealing but also extremely easy to apply and remove. Whether you're looking to add a pop of color or bring a sense of tranquility to your space, ONDECOR has you covered. Let's take a closer look at our top picks for transforming your bedroom.
Perfect for renters and homeowners alike, the ONDECOR Organic Stripe Wallpaper is a great way to add a touch of sophistication to your bedroom. This design combines ease of application with a striking pattern that can be aligned effortlessly. Despite its intricate design, it is forgiving and easy to readjust, making it perfect for those new to using peel and stick wallpaper.
Are you a nature lover? Bring the outdoors in with the ONDECOR Botany Peel and Stick Wallpaper. This design, reminiscent of Betapet's Botanical Greenery Wallpaper, captures the essence of lush greenery and can easily transform your bedroom into a serene retreat. Its thick, high-quality appearance adds an extra touch of elegance to your space.
ONDECOR Feather Flock Chalk Wallpaper
Inspired by the designs of Genevieve Gorder, the ONDECOR Feather Flock Chalk Wallpaper offers a modern twist on traditional wallpaper patterns. Its matte finish and soft chalky hues provide a calming backdrop, perfect for promoting relaxation in your bedroom.
ONDECOR Arance Dolci Wallpaper
Inject a dose of whimsy into your bedroom with the ONDECOR Arance Dolci Wallpaper. This floral design, similar to Wallshøppe's Arance Dolci Wallpaper, adds a charming touch to your space. Its vibrant colors and intricate pattern can easily complement a variety of decor styles, ensuring your bedroom remains a stylish sanctuary.
ONDECOR Botanical Greenery Peel and Stick Wallpaper
Finally, the ONDECOR Botanical Greenery Peel and Stick Wallpaper is a must-have for those seeking to create a tranquil bedroom environment. With its lush botanical print and rich colors, this wallpaper can instantly transport you to a tropical paradise, making every day feel like a vacation.
Each of these wallpapers is designed with ONDECOR's commitment to quality, sustainability, and style in mind. So, whether you're looking to make a bold statement or prefer something more subtle, you're sure to find the perfect fit for your bedroom among ONDECOR's wide range of peel and stick wallpapers.
How to Apply Peel and Stick Wallpaper: A Step-by-Step Guide
The journey to transforming your bedroom into a sanctuary of style and comfort doesn't have to be an arduous one. With ONDECOR's peel and stick wallpapers, you can breathe new life into your space with just a few simple steps. Here's a step-by-step guide on how to apply peel and stick wallpaper effectively and effortlessly.
Step 1: Prepare Your Walls
Before you start, ensure your walls are smooth, clean, and dry. Peel-and-stick wallpaper works best on non-textured walls and on surfaces finished with satin, eggshell, semi-gloss, or gloss paint. A clean and dry surface ensures optimal adhesion and prevents any possible damage to the wallpaper or your walls.
Step 2: Measure and Cut
Measure the wall area you intend to cover, then cut your peel and stick wallpaper accordingly. Remember to add a few extra inches to each strip to accommodate for any mistakes or to cover the edges and corners of your room. It's always better to have a little too much than too little. As the experts say, "Measure twice (or ten times) and cut once."
Step 3: Peel and Stick
Start at the top of your wall and peel off the backing of your wallpaper. Apply the wallpaper to your wall, smoothing it out with a tool or your hands to remove any bubbles or wrinkles. Ensure everything lines up the way you want it to, and adjust as necessary.
Step 4: Trim the Excess
Once the wallpaper is applied, trim any excess using a sharp utility knife. Be sure to cut along the edges of your wall for a neat and clean finish.
Step 5: Enjoy Your New Room
Stand back and admire your freshly wallpapered room. Congratulations, you've just transformed your bedroom with minimal effort and maximum style!
Remember, with ONDECOR peel and stick wallpaper, you don't have to worry about losing your security deposit or damaging your walls. Our wallpapers are renter-friendly and easy to remove whenever you feel like changing things up.
For more detailed instructions, ONDECOR provides comprehensive installation guides for both their peel and stick, and traditional wallpapers. There's also a dedicated design team ready to assist you with any questions or concerns you may have about installation or customization of your wallpaper.
Applying peel and stick wallpaper doesn't have to be a daunting task. With a little patience and the right tools, you can effortlessly transform your bedroom into a beautiful and stylish retreat.
Conclusion: Transform Your Bedroom with ONDECOR Peel and Stick Wallpaper
Just imagine waking up in a room that reflects your personal style, where every detail is a testament to your impeccable taste. That dream can become a reality with the help of ONDECOR's range of peel and stick wallpapers. As we have discussed, these wallpapers are not only easy to apply and remove but also offer a wide variety of designs to choose from. Whether you're a fan of modern aesthetics or lean more towards traditional designs, you'll find something that suits your preferences.
ONDECOR's peel and stick wallpapers marry convenience with style, making them a go-to choice for busy homeowners who want to refresh their living spaces without undertaking a full renovation. The easy application process eliminates the need for professional help, which means you can give your bedroom a new look whenever you fancy.
Moreover, by choosing ONDECOR, you're opting for eco-friendly and non-toxic wallpapers that are safe for both your home and the environment. We understand that quality matters as much as design, which is why our wallpapers are made to last, resisting wrinkles, bubbles, and peeling.
We also appreciate that you may have concerns about using peel and stick wallpaper. As we have addressed, these wallpapers are designed not to damage your walls and to last for years when applied correctly. Any negatives, such as potential air pockets or difficulty in removal, are far outweighed by the benefits of this innovative product.
In conclusion, transforming your bedroom—or any room in your home—is as simple as peel, stick, and enjoy. So why wait? Dive into the world of ONDECOR wallpapers and uncover the perfect design for your space. Remember, your home should be a reflection of you, and with ONDECOR peel and stick wallpapers, achieving that has never been easier.
Experience the ONDECOR difference today and turn your bedroom into an oasis of style and comfort. Your dream bedroom is just a peel and stick away!