Revamp Your Space with Innovative Self-Adhesive Wallpaper Designs
Introduction to Self-Adhesive Wallpaper Designs
Step into the vibrant world of self-adhesive wallpaper designs that offer a refreshing way to transform your space within minutes. Gone are the days when you had to rely on paint alone to add color and personality to your rooms. Today's innovative peel-and-stick wallpapers provide a quick, hassle-free solution to elevate your home decor.
From minimalist geometric patterns to lush tropical prints, self-adhesive wallpapers have revolutionized the way we think about interior design. They allow you to experiment with different styles, colors, and patterns without the long-term commitment of traditional wallpapers or paint.
But what exactly is self-adhesive wallpaper, and how does it work? What makes these wallpapers a preferred choice for homeowners and renters alike? In this comprehensive guide, we will delve into these questions and more, helping you explore the limitless possibilities that self-adhesive wallpaper designs can bring to your space. Whether you're looking to revamp an entire room or add a pop of color to a small corner, these innovative wallpapers offer a versatile solution to meet your design needs.
Get ready to unleash your creativity with ONDECOR's range of eco-friendly self-adhesive wallpapers and transform your living spaces into a work of art.
Understanding the Basics of Self-Adhesive Wallpaper
Before we dive into the multitude of ways you can use self-adhesive wallpaper in your space, let's first understand what it is and how it works. This is essential knowledge for any homeowner looking to employ this innovative solution for a quick and easy room makeover.
What is Self-Adhesive Wallpaper?
Self-adhesive wallpaper, also known as peel and stick wallpaper, is a type of wallpaper that comes with a sticky backing. This backing paper is peeled off to reveal an adhesive surface, which can then be applied directly to a smooth, clean surface, such as walls, furniture, even appliances. This eliminates the need for any additional adhesive or paste, which is traditionally used in regular wallpapers.
ONDECOR offers a variety of self-adhesive wallpapers in different materials, including vinyl peel and stick wallpaper and woven fabric peel and stick wallpaper. Both paper types come with a high degree of durability, the ability to clean easily, and, most importantly, are removable without leaving any adhesive residue. This makes them a favorite among both renters and homeowners.
How Does Self-Adhesive Wallpaper Work?
The secret behind self-adhesive wallpaper lies in its simple yet effective design. The wallpaper comes with a backing paper, which when peeled off, reveals an adhesive surface. This adhesive surface can be stuck directly onto a clean, smooth surface.
The application process is fairly easy and doesn't require any additional tools or adhesives. Simply peel off the backing paper and stick the wallpaper onto your desired surface. The adhesive used in these wallpapers is designed to provide strong adhesion but also allows for easy removal when required, without causing any damage to your walls.
The Benefits of Using Self-Adhesive Wallpaper
One of the key advantages of self-adhesive wallpaper is its convenience and ease of application. It offers a quick and easy solution for homeowners looking to refresh their spaces without the need for professional help or complex installation processes.
Furthermore, self-adhesive wallpaper is available in a variety of designs, patterns, and colors, offering you a wide range of options to choose from. Whether you're looking for a bold, vibrant pattern to make a statement or prefer something more subtle and sophisticated, there's a self-adhesive wallpaper design that matches your style.
Another major benefit of using self-adhesive wallpaper is its versatility. It can be applied to a variety of surfaces, including painted drywall, smooth finished wood, glass, mirrors, metal surfaces, ceramic tiles, and even furniture. This opens up a world of design opportunities for homeowners and renters alike.
Finally, self-adhesive wallpaper from ONDECOR is eco-friendly, making it a great choice for those conscious about their environmental impact. It's time to bid farewell to traditional wallpapers and embrace the convenience, versatility, and eco-friendly nature of self-adhesive wallpapers.
The Versatility of Self-Adhesive Wallpaper Designs
Having understood the basics of self-adhesive wallpaper, let's now delve into its vast versatility. From a wide array of colors and patterns to suitability for various surfaces, and customizable options, self-adhesive wallpapers are the perfect solution to transform any space into your dream design.
Variety of Colors, Patterns, and Textures
Color can dramatically alter the mood of a room, while patterns and textures can add depth and interest. Self-adhesive wallpapers from ONDECOR come in a plethora of shades, enabling you to find the perfect match for any room in your house. Over 200 color options are available, from vibrant hues to subtle tones. If patterns are your preference, choose from a diverse range of designs to create a delightful visual treat. Love vs. Design allows you to customize each design element, ensuring a wallpaper that is uniquely yours.
Suitable for Different Surfaces
Unlike traditional wallpapers, self-adhesive wallpapers adhere well to a variety of surfaces. Whether it's painted walls, old wallpapers, or wood paneling, self-adhesive wallpaper sticks effectively. The three types of ONDECOR wallpapers: Vinyl peel and stick, woven fabric peel and stick, and traditional wallpaper, are all designed to provide strong adhesion without causing damage. Their self-adhesive technology ensures they can be used multiple times without losing their stickiness, making them an ideal choice for both homeowners and renters.
Customizable Options for Unique Designs
The crowning glory of ONDECOR's self-adhesive wallpapers is their customizable options. With Love vs. Design, you can tailor each design element to create a wallpaper that is truly one of a kind. This means you can adjust the color of each design element to create a wallpaper that reflects your unique style and taste. You won't find this level of customization anywhere else.
In conclusion, the versatility of self-adhesive wallpapers makes them an excellent choice for those seeking to add a touch of personality and charm to their living spaces. With the vast array of colors, patterns, textures, and customizable options, you have the freedom to create a space that truly resonates with your personal style. The adaptability to different surfaces further enhances their appeal, making them a perfect choice for any room. So why wait? Embrace the versatility of self-adhesive wallpapers and transform your space into a reflection of you.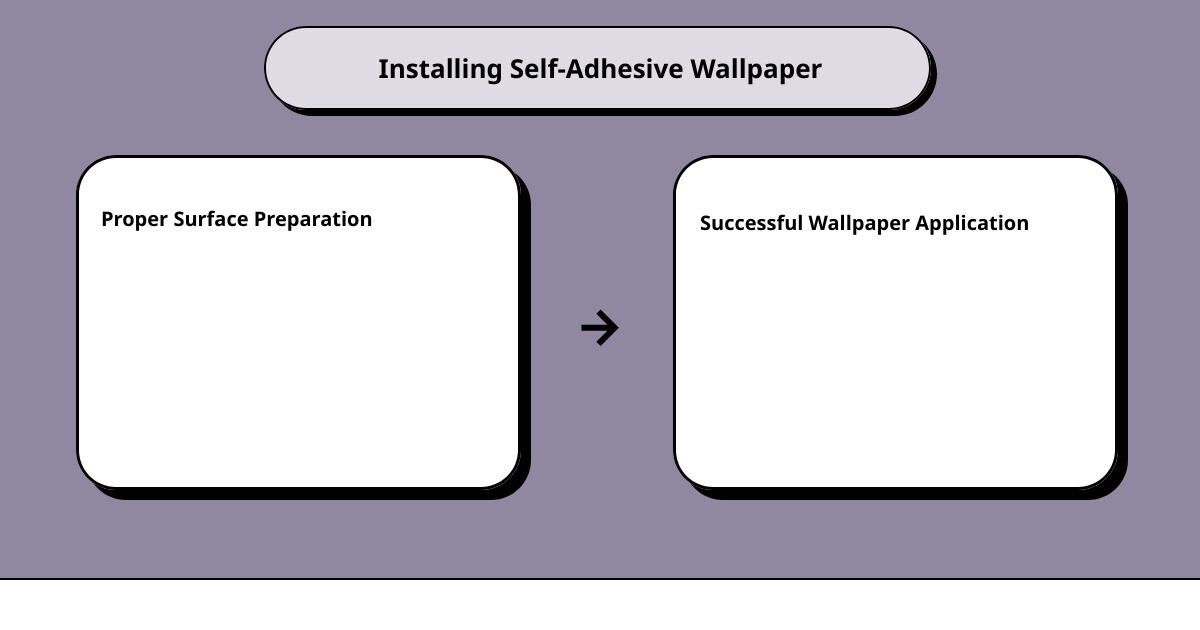 How to Install Self-Adhesive Wallpaper
Installing self-adhesive wallpaper is a straightforward process that requires no specialized skills or tools. With careful preparation and a few handy tips, you can transform your space with a new look within hours.
Preparing the Surface for Installation
Before you start applying your self-adhesive wallpaper, it's essential to prepare the surface correctly. Ensure the wall or surface is clean, dry, and smooth. Remove any old wallpaper, sand down bumps, and fill in any holes or cracks. Any dust or debris can prevent the wallpaper from adhering correctly and might show through the thin material. It's also crucial to avoid applying the wallpaper on freshly painted walls until the paint has completely cured, as it may peel off the paint when removed.
Step-by-Step Guide to Applying Self-Adhesive Wallpaper
The installation process for self-adhesive wallpaper is straightforward. Start by measuring and marking out the area you want to cover. Then, peel off a few inches of the backing paper from the top of the wallpaper strip. Align the strip with your marked area and press it onto the surface. As you go along, slowly peel off more backing paper and use a squeegee or smoothing tool to remove any bubbles or wrinkles. If you make a mistake, don't worry! One of the advantages of self-adhesive wallpaper is that it's repositionable, so you can easily adjust it as needed.
Tips for Installing Patterned Self-Adhesive Wallpaper
When working with patterned self-adhesive wallpaper, you'll need to pay extra attention to aligning the pattern correctly. This might mean starting your installation from the center of the wall rather than the corner. Additionally, when applying the next strip, make sure to match the pattern at the eye level where it will be most noticeable, even if it means the pattern doesn't perfectly match at the floor or ceiling level.
Remember to take your time with the installation process. It's worth spending a little extra time getting everything just right to achieve that professional finish.
When it comes to peel and stick wallpaper, the possibilities are endless. It's a fun, easy, and affordable way to reinvent your space and express your personal style. Go ahead and explore ONDECOR's wide range of self-adhesive wallpaper designs, and give your home a fresh, new look!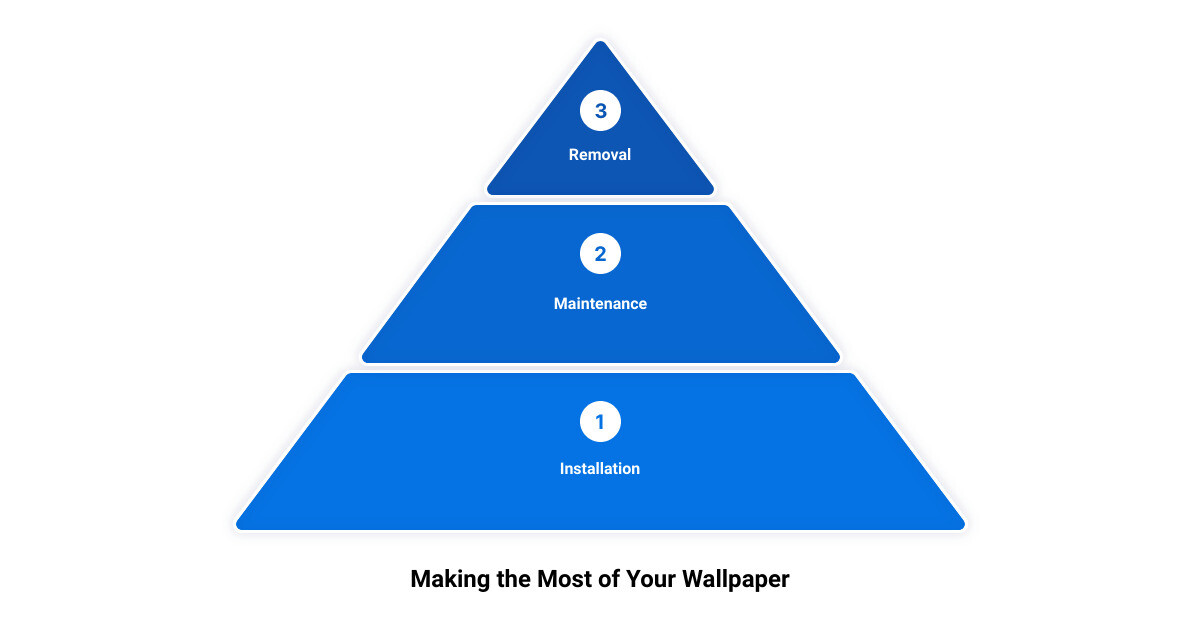 Making the Most of Your Self-Adhesive Wallpaper
Transforming your living space with self-adhesive wallpaper is more than just a home improvement project—it's a thrilling journey of self-expression and creativity. In this section, we'll explore some innovative ways to use self-adhesive wallpaper, provide some handy tips on maintaining its aesthetic appeal, and guide you on how to remove it when it's time for a change.
Creative Ideas for Using Self-Adhesive Wallpaper in Your Space
The versatility of self-adhesive wallpaper allows you to think beyond walls. Here are a few imaginative ways to use this transformative design element:
Furniture Makeover: Breathe new life into old furniture pieces by covering their surfaces with peel and stick wallpaper. Dressers, nightstands, and bookcases are all prime candidates for a quick and easy refresh.

Accent Walls: Create a focal point in your room by decking one wall with a bold pattern or color. This can add depth and character to your space.

Kitchen and Bathroom Updates: Peel and stick wallpaper isn't just for living rooms and bedrooms. With its strong adhesion and moisture-resistant properties, it's a great choice for kitchen backsplashes and bathroom walls.

Custom Artwork: Cut out shapes or patterns from your wallpaper and stick them onto your walls for a custom wall art.
How to Maintain and Care for Your Self-Adhesive Wallpaper
Self-adhesive wallpaper from ONDECOR is designed to be durable and easy to clean. However, to ensure its longevity and sustained beauty, follow these simple care tips:
Cleaning: Use a damp cloth to gently wipe the surface of the wallpaper. Avoid using harsh chemicals or abrasive cleaning tools that might damage the design.

Regular Checks: Inspect your wallpaper regularly for any signs of peeling or damage, and address these issues promptly to prevent further deterioration.

Avoid Direct Sunlight: While ONDECOR wallpapers are manufactured to withstand normal light exposure, prolonged direct sunlight can cause fading over time. Try to position your furniture or window treatments to minimize direct sunlight on your wallpapered walls.
When and How to Remove Self-Adhesive Wallpaper
One of the many advantages of self-adhesive wallpaper is its easy removal. When it's time for a change, you can simply peel it off without damaging the surface underneath. Start peeling from one corner, pulling it gently and slowly at a 180-degree angle. If it's resistant, use a hair dryer to warm up the adhesive, making removal easier. Just remember, the smoother and cleaner the surface was before applying, the easier the removal will be.
A world of design possibilities awaits you with self-adhesive wallpaper from ONDECOR. Embrace your creativity and explore the endless ways to enhance your space with our high-quality, eco-friendly wallpaper designs.
ONDECOR: Your Go-To Source for Eco-Friendly Self-Adhesive Wallpaper Designs
Revamping your home's style has never been easier or more environmentally friendly, thanks to the stunning range of self-adhesive wallpapers available at ONDECOR.
The ONDECOR Difference: High-Quality, Eco-Friendly Wallpapers
Our commitment to the environment extends beyond the home. We offer eco-friendly and non-toxic options that are safe for both your home and the planet. All our wallpapers are proudly made in the USA, adhering to strict manufacturing standards. This guarantees that every product supports local businesses, contributes to a sustainable economy, and is of the highest quality.
Exploring ONDECOR's Range of Self-Adhesive Wallpaper Designs
Whether you're looking for a bold, vibrant pattern or a subtle, neutral design, ONDECOR's range of self-adhesive wallpaper designs caters to every style and preference. Our collections include everything from peel and stick wallpaper to authentic grasscloth wallpaper, providing you with a wide variety of options to choose from.
Our customizable options also allow you to print your own pattern or recolor a pattern, providing a truly personalized touch to your home decor. We even offer an extensive range of wall decals and murals, expanding the possibilities for your interior design projects.
Why Choose ONDECOR for Your Self-Adhesive Wallpaper Needs
At ONDECOR, customer satisfaction is our top priority. We provide fast and secure shipping, ensuring that your products arrive in pristine condition and ready for installation. Our experienced team is always on hand to assist you with any inquiries, ensuring an enjoyable shopping experience from start to finish.
Furthermore, we are proud to have served over 48,000 customers and counting, with our wallpapers featured in prestigious digital media articles and press coverages. Our strong e-commerce presence and positive customer reviews bear testament to our commitment to quality and service.
Transform your living spaces with ONDECOR's innovative, eco-friendly self-adhesive wallpaper designs. With our easy-to-install, high-quality, and sustainable options, you have everything you need to make your home truly your own.
Conclusion: Transform Your Space with Self-Adhesive Wallpaper Designs
Dive into a world of creativity and transform your living spaces with innovative self-adhesive wallpaper designs from ONDECOR. Whether you're looking to jazz up your kitchen, turn your bathroom into a spa-like retreat, or give your living room a chic makeover, ONDECOR has got you covered. Our range of wallpapers offers a kaleidoscope of colors, myriad patterns, and a variety of textures to suit every style and preference.
Our easy-to-install and removable wallpapers are perfect for those who love to experiment with their home decor or are looking for a hassle-free way to update their space. The simple peel-and-stick mechanism allows you to change the look of your home as often as you want, without any fear of damaging your walls. Moreover, our wallpapers are eco-friendly, ensuring that you're not only beautifying your home but also doing your bit for the environment.
But, our commitment to you goes beyond providing an extensive range of designs. At ONDECOR, we believe in delivering quality. All our wallpapers are made from high-grade materials, providing durability and longevity. They are designed to withstand heat and moisture, making them a practical choice for any room in your house.
So, why wait? Revamp your space with ONDECOR's self-adhesive wallpaper designs and create a home that is a true reflection of your personality. With our wide selection, quality guarantee, and commitment to sustainability, we are your go-to source for all your wallpaper needs. It's time to embrace change, unleash your creativity, and transform your home into a space that you love and enjoy.
In the world of home decor, self-adhesive wallpaper designs are a game-changer. With ONDECOR, you can confidently step into this exciting world and create a space that's as unique as you are.