Revamp Your Space with Fun Wallpaper: A Guide
Introduction: The Impact of Fun Wallpaper on Home Décor
Fun isn't just for playgrounds and parties - it's also a key ingredient in transforming your living space into a vibrant, lively habitat. Whether quirky and eccentric or bright and bold, fun wallpaper can inject a dose of personality and zest into any room of your home. Far from being a mere backdrop, wallpaper can be a focal point that sets the tone for your overall décor. With fun wallpaper, you're not just decorating; you're storytelling, creating a visually compelling narrative that reflects your unique style and taste.
From lively patterns and whimsical motifs to bold hues and creative designs, fun wallpaper offers a world of opportunities to refresh and revitalize your home. It's about pushing the boundaries of traditional décor, exploring new color palettes, and experimenting with diverse styles and themes. Whether you're a fan of classic Art Deco, adore large-scale geometrics, or have a soft spot for rich, vibrant colors like orange, green, brown, and yellow, there's a fun wallpaper out there that's just right for you.
As a busy homeowner seeking high-quality, stylish, and environmentally friendly wallpapers, you might be wondering about the latest trends in wallpaper design, how to choose the right wallpaper for your needs, or how to incorporate fun wallpaper into different spaces in your home. We're here to guide you through the world of fun wallpaper, helping you make informed choices that will truly revamp your space.
In this guide, we'll explore the impact of fun wallpaper on home décor, delve into the latest wallpaper trends, discuss popular styles, and provide tips on choosing the best wallpaper for your needs. We'll also share some fun wallpaper ideas for different spaces, and introduce you to ONDECOR - your go-to source for a wide range of high-quality, non-toxic, and eco-friendly wallpapers. So, are you ready to revamp your space with fun wallpaper? Let's dive in!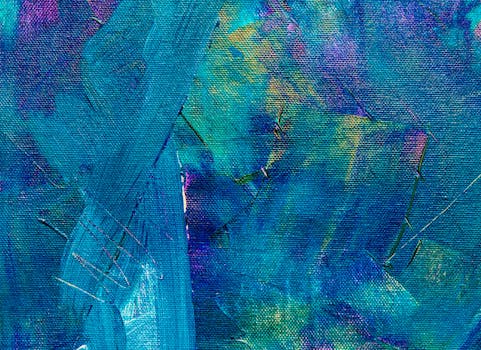 Understanding Wallpaper Trends: What's On Trend in Wallpaper?
Just like fashion, wallpaper trends evolve over time, reflecting shifts in artistic sensibilities and popular culture. Let's explore the exciting wallpaper trends that are set to dominate in the coming years.
Classic Art Deco and Baroque Designs
First off, we're seeing a resurgence of classic Art Deco and Baroque designs in the wallpaper scene. Art Deco, with its symmetrical patterns, sharp angles, and stylized shapes, is all about elegance and sophistication. Whether it's a green Art Deco wall design that exudes the lush opulence of the 1920s, or a blue one that captures the essence of adventure and opulence, Art Deco wallpapers can breathe a sense of history and grandeur into any space.
Baroque designs, on the other hand, are characterized by their luxuriousness and ornateness. With their intricate patterns and lavish embellishments, Baroque wallpapers can make a grand statement in any room.
Large-Scale Geometrics and Abstracts
Next up, large-scale geometrics and abstracts are also hot in the wallpaper world. These designs are great for adding a modern, edgy vibe to a space. Whether it's a bold geometric pattern that brings order and symmetry, or an abstract design that adds a touch of unpredictability and dynamism, these wallpapers can transform a space in an instant.
Rich Colors: Orange, Green, Brown, and Yellow
Finally, let's talk colors. The wallpaper industry is also experiencing a shift towards rich colors, with orange, green, brown, and yellow expected to be big in the coming year. These colors not only inject a dose of vitality and warmth into a space, but they can also set the mood and influence the overall interior design.
For instance, green symbolizes life and renewal, making it an excellent choice for creating a calming and inspiring atmosphere. Yellow, on the other hand, is associated with cheerfulness and freshness, making it perfect for livening up a space. Orange, being a mix of red and yellow, can brighten the mood and stimulate a fun atmosphere, while brown can bring a sense of comfort and stability.
With these exciting wallpaper trends, you can easily revamp your space and keep it looking fresh and stylish. So, why not give your walls a makeover with some fun wallpaper?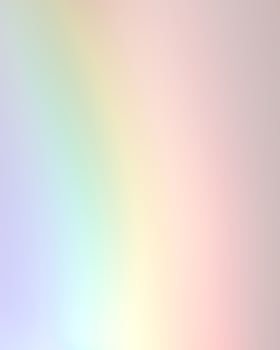 Popular Wallpaper Styles: What's Popular in Wallpaper?
Your home is your personal canvas, and there's no better way to express your unique style than with the right wallpaper. Some popular wallpaper styles are making waves in home décor, with designs that blend vintage charm with modern aesthetics. Let's uncover the appeal of wavy stripes and 70s styles and the trend of using wallpaper in unexpected places.
Wavy Stripes and 70s Style
Embrace your groovy side! Wavy stripes and 70s inspired designs are making a huge comeback in the world of wallpapers. This style is characterized by bold colors, flowing lines, and eye-catching patterns that evoke a sense of nostalgia and fun.
The charm of 70s style wallpapers lies in their ability to make a statement. They can serve as a focal point in your room, commanding attention with their vibrant hues and intricate designs. The patterns are often large and intricate, featuring everything from geometric shapes to abstract forms.
Wavy stripes, on the other hand, offer a more subtle way to incorporate this trend into your space. They add movement and dynamism to your walls without overwhelming the room. The undulating lines can soften a space and add a playful touch. Whether in vivid or muted colors, wavy stripes inject a dose of fun into any room.
Wallpaper in Unexpected Places: Ceiling to Bookcases
Innovative homeowners are also using wallpaper in unexpected places to create visually striking effects. Have you ever thought about applying wallpaper to your ceiling or bookcases? This trend is all about breaking the rules and using wallpaper to transform overlooked spaces into stunning design features.
Ceiling wallpapers can add depth and interest to a room. They're an excellent way to draw the eye upward and make a room feel larger. From subtle patterns to bold colors, ceiling wallpapers can serve as a surprising design element that adds character to your space.
Wallpapering bookcases is another creative way to add a pop of color and pattern to your room. This technique can highlight your book collection and make your bookcases a standout feature. It's a simple yet effective way to revamp a room without undergoing a full renovation.
In conclusion, popular wallpaper styles like wavy stripes and 70s designs, along with the trend of using wallpaper in unexpected places, are all about expressing your personality and making a statement. Embrace these trends and infuse your space with fun and style. Stay tuned for our next section where we delve into the different types of wallpaper and help you choose the best one for your needs.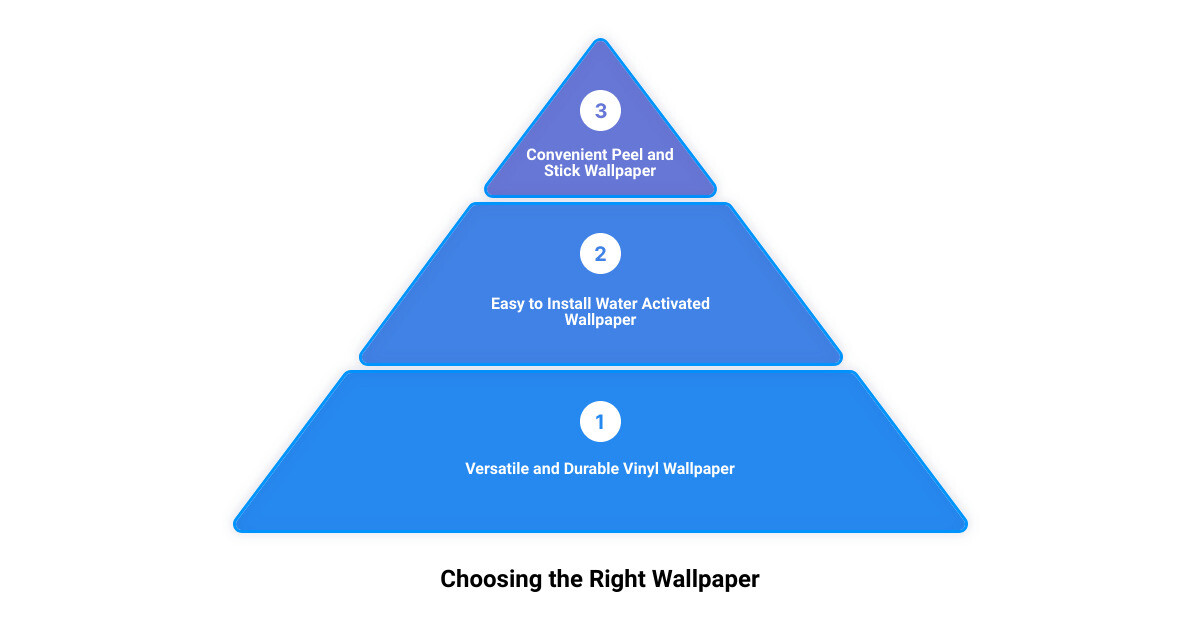 Choosing the Right Wallpaper: What is the Best Thing for Wallpaper?
When it comes to decorating, selecting the right wallpaper is more than just about aesthetics - it's also about functionality, durability, ease of installation, and maintenance. Here, we'll explore some popular types of wallpaper that strike a balance between style and practicality.
The Versatility and Durability of Vinyl Wallpaper
One of the most recommended types of wallpaper for homes, especially those with children or in high-traffic areas, is vinyl wallpaper. Not only does it offer a vast array of design possibilities, but it also stands out for its durability. Made from PVC, vinyl wallpaper is highly resilient to wear and tear, making it a perfect choice for spaces like kids' rooms, bathrooms, and even kitchens.
Moreover, vinyl wallpaper is straightforward to clean - a damp sponge is usually all you need to wipe away any marks or stains. This makes it a particularly appealing choice for busy families who want a blend of style and practicality in their home décor.
The Ease of Water Activated Wallpaper
If you're an experienced DIYer who enjoys the traditional process of applying wallpaper but wants to skip the messy step of adding paste, water activated wallpaper might be your best bet. This type of wallpaper comes with a water-activated adhesive on the back, which simplifies the application process.
While it does require a bit of expertise to hang, many homeowners appreciate the strong bond it forms with the wall, ensuring a smooth and seamless finish. Plus, like all wallpapers offered at our online wallpaper store, you can expect a vast range of designs to choose from.
The Convenience of Peel and Stick Wallpaper
For those who are new to wallpapering or just want a fuss-free and less messy experience, peel and stick wallpaper is a game-changer. As the name suggests, this type of wallpaper comes with a self-adhesive backing that you simply peel off and stick directly to the wall.
Peel and stick wallpaper is not only easy to install but also equally easy to remove, making it a fantastic option for renters or those who like to frequently change up their décor. Plus, it leaves no residue upon removal, ensuring your walls remain in great condition.
Choosing the right wallpaper is crucial in achieving the look you desire for your space. Whether it's the versatile and durable vinyl, the easy-to-apply water activated, or the convenient peel and stick wallpaper, each type offers unique benefits. Consider your needs, style preferences, and the specific requirements of your space to make the best choice. Whatever you decide, you can trust ONDECOR to provide high-quality, stylish, and durable wallpapers.
Fun Wallpaper Ideas for Different Spaces
In the world of wallpaper, there's no such thing as one-size-fits-all. Each room in your home has a unique ambiance and function, and the right wallpaper can elevate this to new heights. At ONDECOR, we understand this, and that's why we provide a vast array of fun wallpaper designs to suit every room in your house. Let's explore some inspiring and fun wallpaper ideas for different spaces in your home.
Fun Wallpaper for Living Room
Your living room is often the heart of your home; it's where you entertain guests, share family moments, and unwind after a long day. Therefore, it's no surprise that you want this space to reflect your personality and style. Why not infuse your living room with a touch of fun and vibrancy with our cool wallpaper range?
Consider the ChicGroovy Colorful 70s Wallpaper Mural or the Boogie MultiColorful Dancing People Wallpaper for a lively and dynamic aesthetic. These designs not only add an element of fun to your living room but also serve as conversation starters when you have guests over.
Fun Wallpaper for Bedroom
The bedroom is your personal sanctuary, a place where you can let your hair down and truly be yourself. Our selection of wallpapers can help create a soothing environment that also radiates fun and personality. From the TibetanOrange Tibetan Tiger Repeat Pattern Wallpaper to the LabyrinthPink Modern 3D Effect Geometric Repeat Pattern Wallpaper, our range offers a mix of bold designs and soothing colors, perfect for creating a fun yet relaxing bedroom environment.
Fun Wallpaper for Bathroom
Who said bathrooms have to be boring? With fun wallpaper, you can transform your bathroom from a functional space into a playful retreat. From nature-inspired prints to delicate textures that mimic the tranquility of a spa, our bathroom wallpaper selection offers a variety of fun designs to add a pop of color and character to your bathroom.
Consider the MidsummerTropical Green Banana Leaf Bird of Paradise Wallpaper Mural or the RedoutéPink & Teal Vintage Tropical Wall Mural for a vibrant and tropical feel. These fun wallpapers will not only brighten up your bathroom but also create a playful and inviting ambiance.
At ONDECOR, we believe that every room in your home should reflect your style and personality. With our wide range of fun wallpapers, you can create unique spaces that are visually appealing and full of character. So why wait? Start your wallpaper journey today and revamp your living room, bedroom, or bathroom with fun wallpaper from ONDECOR.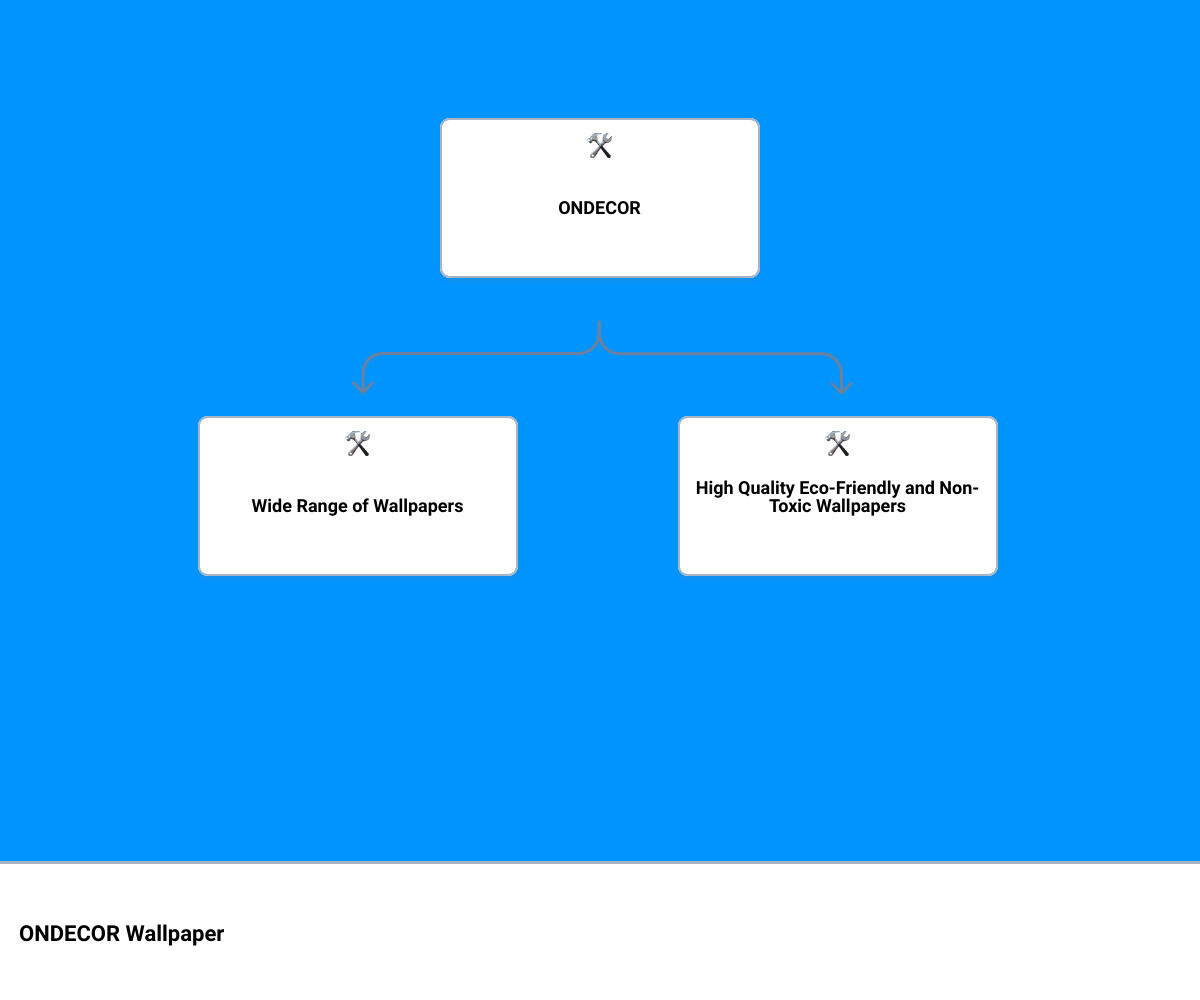 ONDECOR: Your Go-To Source for Fun Wallpaper
When it comes to adding a fun touch to your home décor, ONDECOR is your ultimate destination for high-quality wallpapers. Our diverse collection, commitment to quality, and global reach make us stand out in the wallpaper industry. Let's dive deeper into what makes ONDECOR unique.
Wide Range of Wallpapers: Peel and Stick, Traditional, and Commercial
At ONDECOR, we offer a broad spectrum of wallpaper types to cater to all your design needs. Whether you're in the market for peel and stick wallpapers for a mess-free application or traditional wallpapers for a more classic look, we've got you covered. We also cater to commercial spaces with our durable commercial wallpapers. Our collection spans various categories such as fun wallpaper, cool wallpaper, and much more, ensuring that we have something for everyone.
Commitment to Quality: Eco-Friendly and Non-Toxic Wallpapers
Quality is at the heart of everything we do at ONDECOR. We understand that your home is a safe haven for you and your family, which is why we ensure that all our wallpapers are eco-friendly and non-toxic. Our wallpapers are made from ethically sourced quality paper for the best print, providing you with a product that is not only visually appealing but also safe for your home and the environment.
Serving Customers Worldwide: Online Business with Main Focus on the US
While we are an online business with a main focus on the US, we take pride in our ability to serve customers worldwide. With a track record of over 300,000 wallpapers sold and more than 48,562 satisfied customers, we are a trusted source for fun wallpapers globally. Our efficient delivery system ensures that your chosen wallpaper will be with you within 3-5 working days, no matter where you are in the world.
In conclusion, if you're looking to revamp your space with fun wallpaper, look no further than ONDECOR. Our wide range of wallpapers, commitment to quality, and efficient worldwide delivery make us the go-to source for all your wallpaper needs. So why wait? Transform your home with ONDECOR wallpapers today!
Embrace the Fun and Quirky Side of Home Décor
Fun wallpaper is not just about adding color and pattern to your walls. It's about expressing your personality, fueling your creativity, and transforming your space into a vibrant, lively, and engaging environment. With a plethora of design options available from ONDECOR, you can create a home that truly reflects your style and taste.
Whether you prefer the classic charm of Art Deco designs, the boldness of large-scale geometrics, or the warmth of rich colors like orange, green, brown, and yellow, you'll find it at ONDECOR. We also carry the latest trends in wallpaper, including wavy stripes and 70s style, which you can use in unexpected places for a truly unique look.
And, if you're worried about the hassle of wallpaper installation, fear not. We offer a variety of easy-to-install options, such as water-activated and peel-and-stick wallpapers. Plus, our vinyl wallpapers are not only easy to clean but also durable and versatile, making them perfect for any room in your home.
Our fun wallpaper collections are not limited to living rooms and bedrooms. We offer a variety of designs that can add a touch of whimsy to your bathroom, kitchen, or entryway. Moreover, our wallpapers are eco-friendly and non-toxic, ensuring a safe and healthy environment for you and your family.
At ONDECOR, we believe that decorating your home should be a fun and rewarding experience. That's why we strive to provide you with the best quality products, attentive customer service, and quick, hassle-free delivery.
So, why wait? Embrace the fun and quirky side of home décor. Revamp your space with fun wallpaper from ONDECOR today and create a home that's not just stylish, but also uniquely you.