Revamp Your Space Effortlessly: Unleash the Magic of Peel and Stick Mural Decals!
Introduction: The Magic of Peel and Stick Mural Decals
A wave of revolution is sweeping across the world of home decor, and it's brought us the magic of peel and stick mural decals. These fantastic decor items are transforming homes, offices, and other spaces, offering a quick, easy, and affordable solution for those seeking to add a dash of style and personality to their walls. ONDECOR, a leading player in this revolution, is at the forefront, providing homeowners with high-quality, eco-friendly, and aesthetically pleasing peel and stick mural decals.
Peel and stick mural decals are not just wallpapers; they're an innovative way to bring your walls to life. Whether you're a fan of abstract designs, love the relaxed vibe of farmhouse styles, or want to immerse yourself in a tropical paradise, there's a wall decal that's perfect for you. And if you're looking to decorate a kid's room, you'll be spoilt for choice with popular characters from Minecraft, Disney, Marvel, and more.
In this article, we'll delve into the appeal of peel and stick mural decals, offer tips on how to choose the right ones for your space, and provide a step-by-step guide on how to install them. We'll also share some creative decorating tips and highlight some of the best peel and stick mural decals available from ONDECOR.
It's time to bid goodbye to bland walls and embrace the magic of peel and stick mural decals. Let's get started!
The Appeal of Peel and Stick Mural Decals
Easy Installation and Removal
Say goodbye to the messy and time-consuming process of traditional wallpapering. Peel and stick mural decals offer a hassle-free solution to revamp your space. These removable, reusable, and repositionable decals are designed for the modern, busy homeowner. The installation process is as simple as peeling off the backing and sticking the decal to the wall. Plus, they leave no sticky residue behind, making them perfect for renters and those who love to frequently change their decor.
Variety of Designs and Styles
Whether you prefer a minimalistic Scandinavian look, a vibrant tropical theme, or a sophisticated art deco style, there's a peel and stick mural decal for you. ONDECOR offers an impressive range of designs, from abstract geometrics to cute animal motifs, beach landscapes, and even galaxy-inspired patterns. You can also find decals in various colors, like blues, greens, pinks, and neutrals, to perfectly match your existing decor. For those who want a more personalized touch, ONDECOR provides options like glow in the dark decals and personalized picture frames, making your wall truly unique.
Eco-friendly and Non-toxic
Revamping your space doesn't have to come at the expense of the environment or your health. Many of ONDECOR's peel and stick mural decals are eco-friendly and non-toxic. They prioritize not just style, but also safety, ensuring their products are safe for use in all types of homes, including nurseries. This means you can confidently transform your space knowing you're making a choice that's good for you and the planet.
In conclusion, peel and stick mural decals offer a simple, stylish, and sustainable way to enhance your space. But how do you choose the right one for your home? Let's delve into some factors to consider when selecting the perfect decal.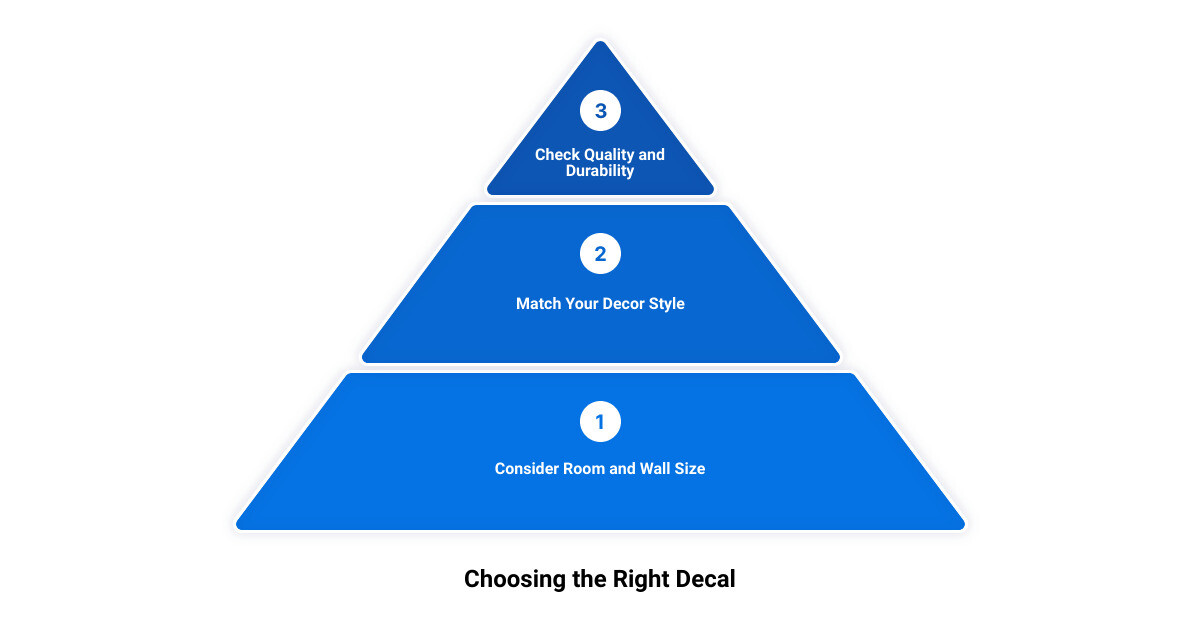 How to Choose the Right Peel and Stick Mural Decals
Choosing the right peel and stick mural decal for your home is not a one-size-fits-all process. It involves considering various factors such as the size of your room and wall, the decor style you want to uphold, and the quality and durability of the decals. Here's how to navigate these considerations.
Consider the Room and Wall Size
Before diving into the sea of designs and styles available at ONDECOR, it's essential to consider the size of the room and wall where you plan to install the mural decal. The size of the decal should correspond with the size of your wall to avoid a disproportionate look. For example, if you're planning to use a decal in a small space, a large, overwhelming design could make the room feel cramped. On the other hand, a small decal might get lost on a large wall.
ONDECOR provides a useful wallpaper calculator to help you determine the right amount of wallpaper you need. By providing the wall width and height, you can accurately estimate the size of the decal you need. This way, you can ensure a perfect fit for your space.
Match Your Decor Style
Peel and stick mural decals come in a vast array of designs and styles. From abstract to farmhouse to tropical themes and even popular characters, there's something to suit every decor style. Before making a selection, consider the existing decor in your room. Do you want a decal that seamlessly blends with your current style, or are you looking for a statement piece that stands out?
For instance, if you have a minimalist modern decor, you might opt for a geometric or abstract design. If your home has a more boho or vintage vibe, a floral or nature-themed decal might be a better fit. The key is choosing a design that complements your space and reflects your personal style.
Quality and Durability
Lastly, don't forget to consider the quality and durability of the peel and stick mural decals. At ONDECOR, all decals are made from high-quality materials like smooth, canvas, or fabric peel and stick options. They are designed to be durable, easy to clean, and resistant to wear and tear.
Remember, a peel and stick mural decal is not just a decorative piece. It's an investment in your home decor. Therefore, it's worth choosing a decal that not only looks good but also lasts long and maintains its quality over time.
In conclusion, choosing the right peel and stick mural decal involves considering the size of your space, your decor style, and the quality of the decal. By taking these factors into account, you can find a mural decal that truly transforms your space and reflects your unique style.
Top Picks: Best Peel and Stick Mural Decals from ONDECOR
Your home is your sanctuary, and it deserves decor that matches your personality and style. ONDECOR offers a wide range of peel and stick mural decals that can effortlessly transform your spaces. Here are our top picks that are sure to inspire your next decorating project.
Abstract Designs
If you're into modern aesthetics, abstract designs are the way to go. ONDECOR offers a selection of murals featuring everything from geometric patterns to abstract faces, making it easy to find a design that matches your taste. Abstract designs can be an excellent way to add a touch of sophistication and intrigue to any space.
Farmhouse Styles
For those who prefer a more rustic charm, ONDECOR's farmhouse styles are a perfect choice. These decals feature nature-inspired designs and warm, earthy tones that can create a cozy, relaxing atmosphere. Whether you're decorating a living room, kitchen, or bedroom, these farmhouse-style decals can add a touch of country charm to your space.
Tropical Themes
Dreaming of a beach getaway? Bring the vacation vibes into your home with tropical-themed mural decals. From lush palm leaves to mesmerizing ocean waves, ONDECOR's tropical designs can make any room feel like a paradise. These decals can be a great way to add a pop of color and a sense of relaxation to your decor.
Popular Characters
Lastly, for the young and the young at heart, ONDECOR offers a range of mural decals featuring popular characters from beloved franchises like Minecraft, Disney, and Marvel. These decals can be a fun and easy way to customize a child's bedroom or home office, bringing a touch of whimsy and nostalgia to any space.
In conclusion, whether you're into modern, rustic, tropical, or character-themed decor, ONDECOR has a peel and stick mural decal that can help bring your vision to life. With these top picks, revamping your space has never been easier or more stylish!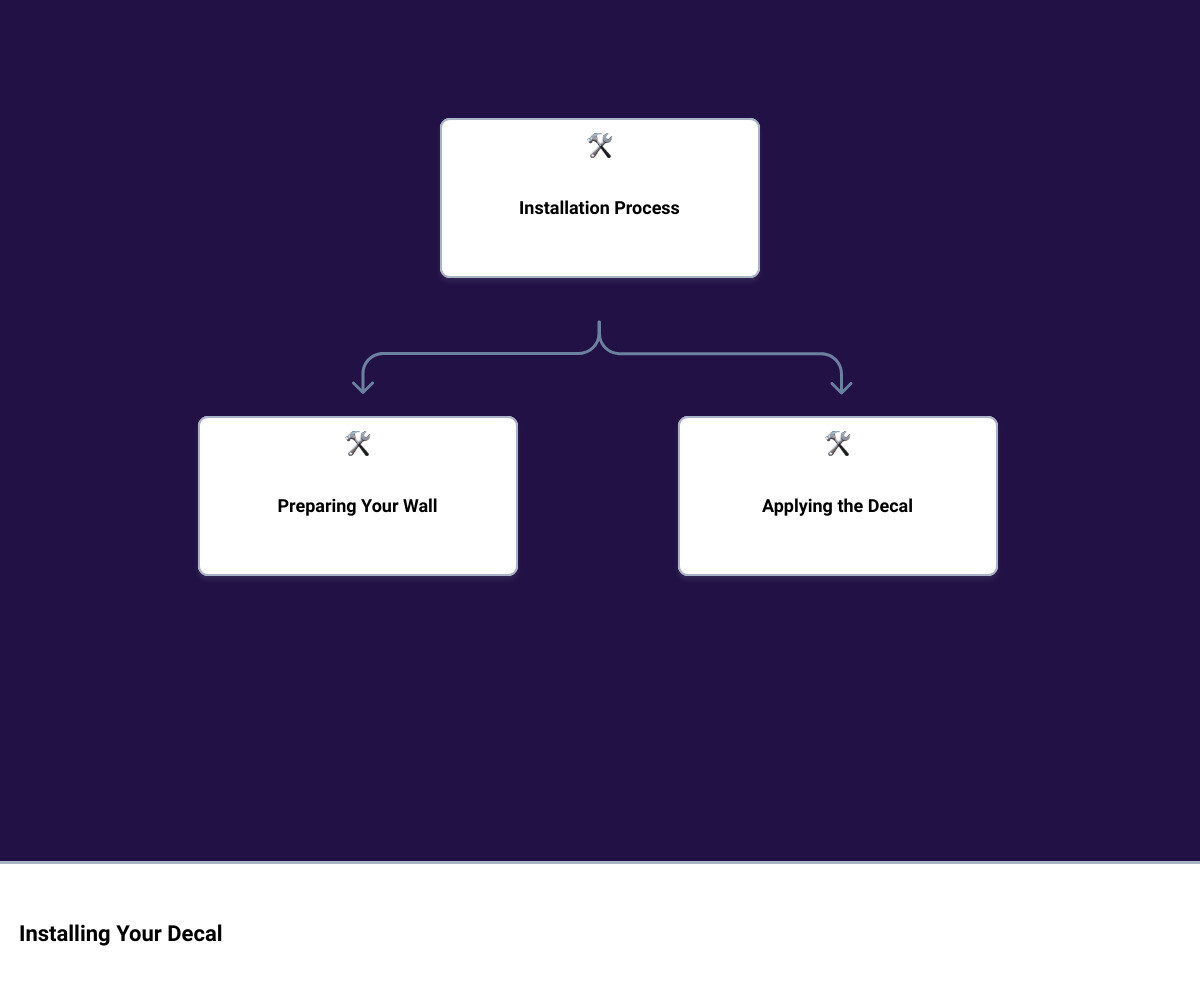 How to Install Peel and Stick Mural Decals
Transforming your space with peel and stick mural decals is an effortless process. You don't need to be a DIY expert or hire a professional to get it done. With a few easy steps, you can completely revamp your room.
Preparing Your Wall
Before you start, make sure your wall is clean, dry, and smooth. Remove any leftover adhesive, nails, or wall hangings. If necessary, wash the wall with a mild soap and water solution, then let it dry completely. If the wall has any cracks or rough patches, consider sanding it down for a smoother finish. Remember, the smoother the surface, the better the mural decal will stick.
Applying the Decal
The next step is to apply your decal. Start by peeling off a part of the backing paper, then stick the decal onto your wall, starting from the top. Gradually peel off more of the backing paper while smoothing down the decal with a squeegee or a flat tool, working your way from the center outwards to avoid any air bubbles.
Peel and stick mural decals from ONDECOR come with detailed installing instructions and a material swatch to help you through the process. Their design team is also ready to assist you in adapting the wallpaper to your specific spatial, color, and pattern scale needs. That's the beauty of peel and stick - it's user-friendly and easy to work with!
One of the main appeals of peel and stick mural decals is their easy removal process. When you want to change up your decor or move the decal to a different spot, simply start at one corner and peel it off slowly. If the decal is sturdy enough, it can be repositioned and reused. The key is to handle it gently to avoid any tears or stretches.
And that's it! With peel and stick mural decals, you have the power to change your home decor as often as you want, without the commitment or hassle of traditional wallpaper. Whether you're a renter wanting a temporary change, or a homeowner looking for a quick and easy update, peel and stick mural decals are a game-changer in home decor.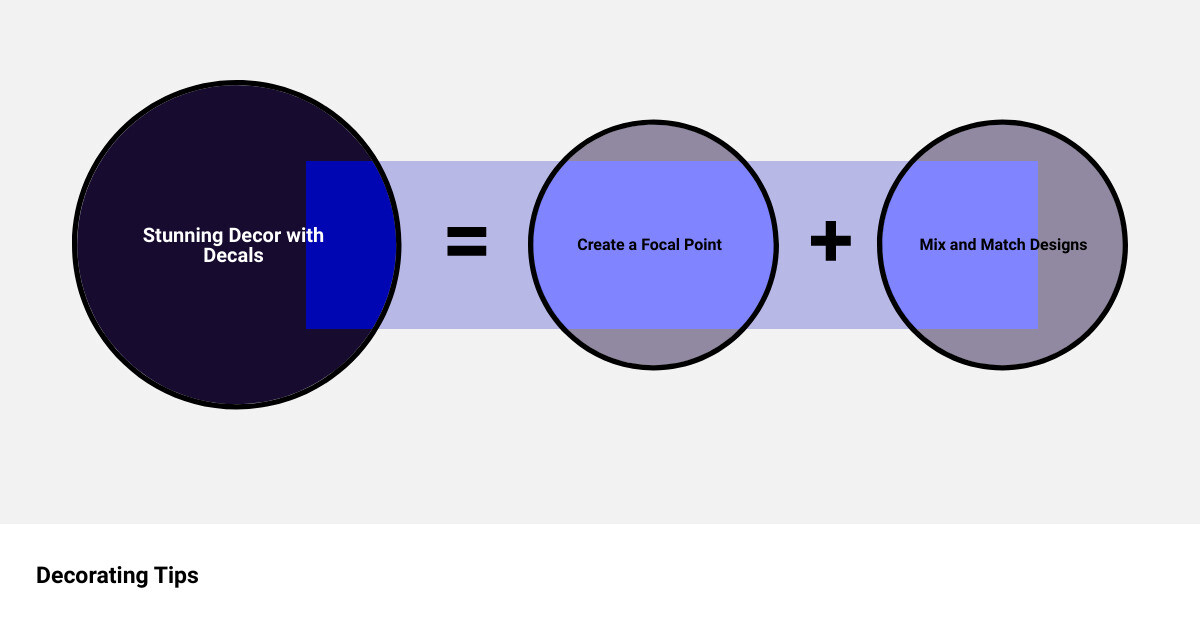 Tips and Tricks for Decorating with Peel and Stick Mural Decals
Ready to dive into the world of peel and stick mural decals? Adding these dynamic designs to your home can be an exciting and rewarding process. But knowing where to start can be a bit overwhelming. Don't fret – we've got you covered! Here are some tips and tricks for decorating with peel and stick mural decals to help you transform your space into an interior design masterpiece.
Creating a Focal Point
When it comes to peel and stick mural decals, less can often be more. One of the best ways to incorporate these decals into your decor is to create a captivating focal point. This could be a single, large decal on a prominent wall or a series of smaller decals arranged to create a striking feature.
Consider using abstract designs, vintage styles, or even geometric patterns to draw attention and start conversations. Remember, the goal is to create a centerpiece that truly reflects your personal style.
Mixing and Matching Designs
Variety is the spice of life, and the same goes for your walls! Don't be afraid to mix and match different designs and styles of mural decals. This could mean combining different patterns in the same color scheme or even using contrasting colors for a more daring look.
For instance, you could pair a floral design with a geometric pattern for a contemporary twist. Or, mix a nautical theme with an animal print for a fun, eclectic vibe. Remember, the key is to choose designs that complement each other and your current decor.
Using Decals in Unexpected Places
Peel and stick mural decals aren't just for walls - they can be used in a number of unexpected places to add a unique touch to your home. Think outside the box and consider adding decals to ceilings, furniture, doors, or even appliances.
For instance, you could add a pop of color to your kitchen by applying a bright, colorful decal to your refrigerator. Or, create a whimsical look in your child's room by sticking a glow-in-the-dark decal on the ceiling. The possibilities are endless!
Experimenting with mural decals can be a fun and rewarding process. By creating focal points, mixing and matching designs, and using decals in unexpected places, you'll be able to infuse your personal style into every corner of your home. So go ahead, unleash your creativity and start transforming your space with ONDECOR's peel and stick mural decals today!
Conclusion: Transform Your Space with ONDECOR's Peel and Stick Mural Decals
In the world of interior design, peel and stick mural decals have emerged as a game-changer. They offer an easy, affordable, and fun way to transform any space into a reflection of your personal style. ONDECOR's range of high-quality decals not only provide a quick makeover for your walls but also bring in an element of joy and creativity into the decorating process.
Whether you're looking to spruce up your living room with abstract designs, bring a rustic charm to your kitchen with farmhouse styles, add a touch of the tropics to your bedroom, or delight your child with decals of their favorite characters, ONDECOR has got you covered. Our extensive catalog caters to varied tastes and preferences, ensuring there's something for everyone.
What sets ONDECOR apart is our commitment to providing eco-friendly and non-toxic products. We understand that as a conscious customer, you value safety and sustainability. Our mural decals adhere to these principles, offering you peace of mind along with stunning designs.
But the magic of ONDECOR's peel and stick mural decals doesn't end with their aesthetic appeal or eco-friendly qualities. The ease of installation and removal means you can keep experimenting with your decor as often as you'd like. Unhappy with how a decal looks on one wall? Simply peel it off and stick it somewhere else. Want to switch up your decor for the changing seasons or upcoming holidays? You can do it in a jiffy with our decals.
In conclusion, transforming your space with ONDECOR's peel and stick mural decals is about more than just decorating your walls. It's about expressing your personality, creating a space that feels truly yours, and doing so in a way that's kind to our planet. So why wait? Start your decorating journey with ONDECOR today and experience the magic of peel and stick mural decals for yourself!