Revamp Your Bedroom with Innovative Stick-On Wallpaper
Introduction to Sticky Wallpaper for Bedroom
Imagine coming home after a long day to a bedroom that not only soothes your senses but also reflects your style and personality. Yes, you can achieve this with innovative stick-on wallpaper from ONDECOR. As the name suggests, sticky wallpaper for bedroom is an easy-to-install, high-quality, and stylish alternative to traditional wallpaper or paint. This article aims to provide you with a comprehensive guide on how to revamp your bedroom with ONDECOR's innovative stick-on wallpaper.
Whether you yearn for a minimalist Scandinavian design, a vibrant floral pattern, or a chic geometric print, ONDECOR offers a wide selection of designs to cater to every taste. Furthermore, peel and stick wallpaper is not only aesthetically pleasing but also eco-friendly, making it a safe choice for your home and the environment.
So, if you are a busy homeowner looking for a quick yet effective way to enhance your living spaces, stick around as we delve into the fascinating world of sticky wallpaper for bedroom.
Understanding the Basics of Peel and Stick Wallpaper
What is Peel and Stick Wallpaper?
Peel and stick wallpaper, also known as self-adhesive or removable wallpaper, has become a popular choice for busy homeowners looking for an easy and convenient way to revamp their bedrooms. Unlike traditional wallpapers that require messy glue and professional assistance, peel and stick wallpapers come with a self-adhesive backing. You simply peel off this backing and stick the wallpaper on your desired surface, whether it's a bedroom wall, a piece of furniture, or even a kitchen backsplash.
How Does Peel and Stick Wallpaper Work?
The beauty of peel and stick wallpaper lies in its simplicity. The application process is straightforward: you start by cleaning the surface you want to cover, then carefully peel off the backing of the wallpaper. Next, you align the wallpaper with your wall or surface, smoothing it out as you go to avoid air bubbles. The adhesive backing sticks to the surface, securing the wallpaper in place. If you make a mistake or want to rearrange the pattern, you can easily peel it off and reapply it without the fear of leaving a sticky residue.
Benefits of Using Peel and Stick Wallpaper in Your Bedroom
There are numerous benefits to using peel and stick wallpaper in your bedroom. Firstly, it provides an instant makeover, transforming your space without the time, cost, and effort associated with traditional tiling or painting. Secondly, it comes in a wide array of designs, from floral patterns and geometric shapes to textured options and themed wallpapers. This allows you to customize your bedroom according to your personal style or mood.
Moreover, peel and stick wallpaper is an excellent option for renters as it's easy to remove when it's time to move out, without damaging the walls. It's also a fantastic solution for those who like to change their decor frequently, as it allows for regular room refreshes without a significant investment.
Perhaps one of the most significant benefits of peel and stick wallpaper is its eco-friendliness. Many brands, like ONDECOR, prioritize the use of non-toxic and environmentally friendly materials. This ensures that you're not only beautifying your bedroom but also contributing positively to the environment.
In conclusion, peel and stick wallpaper offers an innovative, easy, and eco-friendly solution to revamping your bedroom. With its wide range of designs and user-friendly application, it's no wonder more and more homeowners are turning to this decor trend to create their dream bedroom.
Addressing Common Concerns about Peel and Stick Wallpaper
Let's tackle the elephant in the room. While peel and stick wallpaper has its advantages, it's only fair we address some common concerns homeowners have about using it.
What are the Negatives of Peel and Stick Wallpaper?
Like every decor option, peel and stick wallpaper also has its downsides. Sometimes, it doesn't adhere well to walls, leading to air bubbles and pockets, which can disrupt the overall aesthetic. Additionally, removing it can be a tricky affair. There's a risk of the paper tearing or leaving residue behind, requiring additional treatments to prepare your walls for a new look.
How Long Will Peel and Stick Wallpaper Last?
The longevity of peel and stick wallpaper largely depends on the quality of its application. With proper techniques, it can last five years or longer. However, if applied incorrectly or frequently removed and reapplied, its lifespan can be significantly shortened.
Is Peel and Stick Wallpaper as Good as Regular Wallpaper?
Peel and stick wallpaper and traditional wallpaper each have their pros and cons. Traditional wallpaper can be easier to correct during application, while peel and stick wallpaper could potentially trap air bubbles underneath. However, the ease of application and cleanup with peel and stick wallpaper makes it a popular choice for many homeowners.
What is Sticky Wallpaper Called?
You might have heard various terms being thrown around when discussing sticky wallpaper. It's often referred to as removable wallpaper or, as we've been calling it, peel and stick wallpaper. It's a versatile decor option that allows you to easily change up your interiors without the mess or commitment that comes with traditional wallpaper.
In the next section, we'll delve into how you can transform your bedroom with the beautiful and diverse range of peel and stick wallpapers from ONDECOR. Stick around!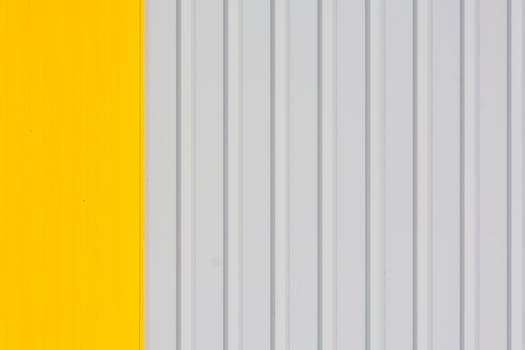 Top Choices for Sticky Wallpaper for Bedroom from ONDECOR
Revamping your bedroom has never been this easy and exciting! With ONDECOR's extensive range of sticky wallpapers, you can effortlessly bring your dream bedroom to life. Here are some top choices that you can consider:
Floral Designs for a Touch of Nature
The beauty of nature can be felt right inside your bedroom with ONDECOR's floral sticky wallpapers. For instance, the Orainege Green Floral Peel and Stick Wallpaper beautifully transports you to a vintage garden with its enchanting green garden abyss design. If you prefer something a little more tropical, the Tempaper Pink Botanical Havana Palm Removable Peel and Stick Wallpaper will take you to the sunny beaches of Miami with its pastel pink and green colors.
Geometric Patterns for a Modern Look
If you're someone who appreciates contemporary art and design, ONDECOR's geometric pattern sticky wallpapers are for you. These designs provide a bold and modern touch to your bedroom, infusing it with a fresh and vibrant vibe that's truly unique.
Textured Options for a Unique Feel
Add depth and dimension to your bedroom walls with textured sticky wallpapers. ONDECOR offers various designs that mimic the look and feel of different materials, such as brick, wood, or even fabric. These wallpapers not only add visual interest, but also evoke a tactile sensation that further enhances the overall aesthetic of your room.
Themed Wallpapers for Personalized Style
Express your personality and interests through themed sticky wallpapers from ONDECOR. Whether you're a fan of Japanese art, or you love the grunge style, there's a design that perfectly captures your unique preference.
Eco-friendly and Non-toxic Wallpapers for a Safe Environment
At ONDECOR, we understand that the safety of your home and the environment is paramount. That's why we offer a selection of eco-friendly and non-toxic wallpapers. One example is our non-woven wallpapers, which are made from a blend of natural and synthetic fibers and are completely free of vinyl. These wallpapers not only look good, but also contribute to a healthier indoor space and a more sustainable planet.
With these diverse options, ONDECOR ensures that there's a perfect sticky wallpaper for every bedroom and every homeowner. Choose your favorite design today and start your bedroom transformation journey with us.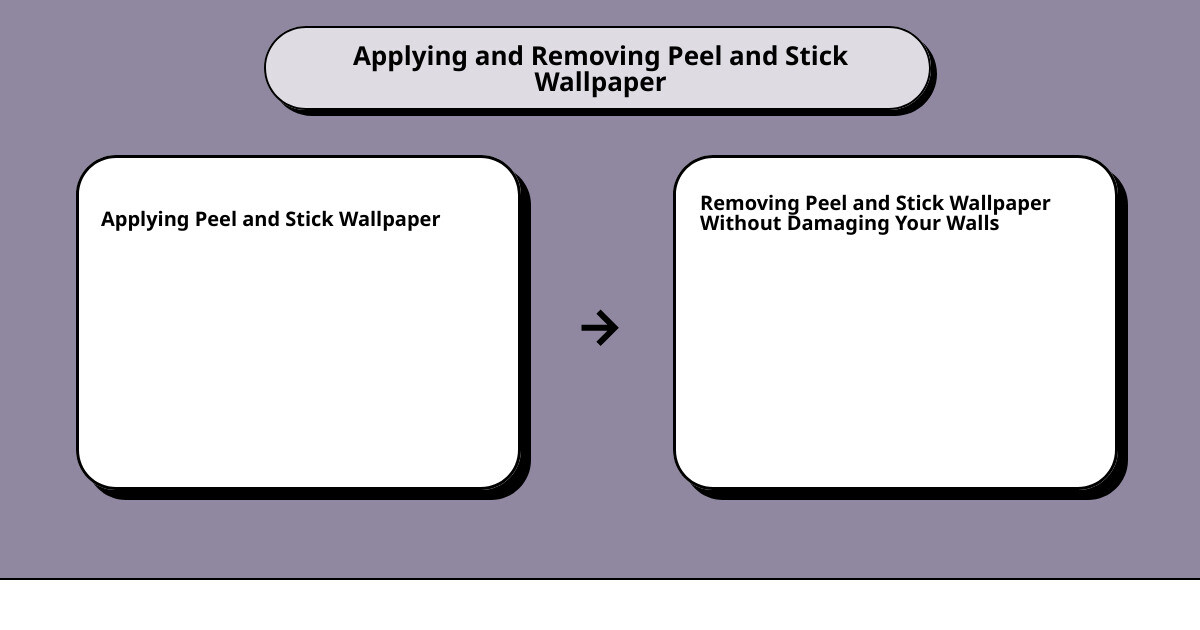 How to Apply and Remove Peel and Stick Wallpaper
Applying and removing sticky wallpaper may seem like a daunting task, but with the right tools and a little patience, it's a completely manageable DIY project. Here's a comprehensive guide to help you navigate the process.
Step-by-Step Guide to Applying Peel and Stick Wallpaper
1. Prepare the Wall: Start by ensuring the wall is clean, dry, and smooth. Any dust, grime, or rough patches can interfere with the wallpaper's ability to adhere properly.
2. Measure and Cut: Measure your wall's height and width. Then, cut the wallpaper according to these measurements, leaving an extra couple of inches at the top and bottom for adjustments.
3. Peel and Stick: Begin at the top of the wall and peel off the backing of the wallpaper. Gradually stick the wallpaper onto the wall, smoothing it out as you go to eliminate any air bubbles.
4. Trim Excess: Once the wallpaper is applied, use a utility knife to trim any excess along the edges for a neat finish.
5. Repeat: Continue this process with each strip of wallpaper, making sure to align the patterns correctly.
Tips for Removing Peel and Stick Wallpaper Without Damaging Your Walls
Despite its long-lasting nature, peel and stick wallpaper is designed to be removable, making it a great option for those who like to change up their decor frequently. Here's how to remove it without causing damage to your walls.
1. Find a Corner: Start at the corner of a wallpaper strip and gently peel it away from the wall.
2. Slow and Steady: The key to successful removal is to go slowly. Pulling too quickly can potentially damage the wall underneath.
3. Use a Tool: If you're having trouble removing the wallpaper, a plastic scraper can be a helpful tool. Just be sure to use it gently to avoid scratching the wall.
4. Clean Up: After all the wallpaper is removed, clean the wall to get rid of any residue. A mild soap and water solution usually does the trick.
Whether you're looking to refresh your bedroom or simply want a change in decor, peel and stick wallpaper is a fantastic option. It's easy to apply, remove, and it allows you to transform your space without any permanent commitment. With the selection of designs available from ONDECOR, you're sure to find the perfect sticky wallpaper for your bedroom.
Conclusion: Transform Your Bedroom with ONDECOR's Sticky Wallpaper
In the end, it's all about creating a space that speaks to your unique style, and with ONDECOR's variety of high-quality, easily removable wallpapers, the possibilities are endless. Whether you're a fan of timeless floral designs, chic geometrics, or textured options that add depth and character to your room, ONDECOR has something for everyone. Plus, with their commitment to eco-friendly, non-toxic materials, you can rest easy knowing your choice is safe for both you and the environment.
From its ease of application to its long-lasting durability, peel and stick wallpaper offers a multitude of benefits that traditional wallpaper simply can't compete with. Thanks to its innovative design, you can say goodbye to the mess and stress of wallpaper glue and instead, enjoy the convenience of a clean, hassle-free installation process. And, if you decide you're ready for a change, removal is just as straightforward, allowing you to switch up your style as often as you please without damaging your walls.
In terms of customer satisfaction, ONDECOR's track record speaks for itself. They've completed over 153,530+ projects and have sold more than 300,000 wallpapers, earning rave reviews from their substantial customer base of 48,562+ satisfied customers.
So, if you're ready to revamp your bedroom with innovative stick-on wallpaper, look no further than ONDECOR. Their expansive selection, combined with their commitment to quality and customer satisfaction, makes them a top choice for homeowners looking to enhance their living spaces. After all, your bedroom is more than just a place to sleep—it's a reflection of your personality and style, and with ONDECOR, you can create a space that truly feels like home.
Remember, your walls are a blank canvas waiting to be transformed. So why wait? Start your redecorating project today with ONDECOR's peel and stick wallpaper.