Anchoring Style: Uncover Nautical Wall Paper Secrets
Anchoring your style with nautical-themed decor is like setting sail on a voyage of discovery, with every room in your home serving as a new destination. As an expert in home decor, we at ONDECOR LLC understand the allure of the sea and its timeless charm, and we're here to help you navigate the waters of nautical wall paper.
Nautical wallpaper introduces a fresh, coastal vibe to any space, infusing it with the serene charm of the ocean. Whether you're looking to create a relaxed beach house aesthetic or a sophisticated maritime study, nautical wallpaper can provide the perfect backdrop. With designs ranging from vintage nautical symbols to quirky sea creatures, the possibilities are as expansive and often as surprising as the ocean itself.
As you embark on this exciting journey, it's important to understand the appeal of nautical wallpaper, the variety of designs available, and how to choose the right one for your space. But before we dive into the depths of nautical wallpaper, let's take a quick look at some key reasons why this decor trend has got everyone hooked.
Reasons to Choose Nautical Wallpaper: - Stylistic Versatility: Nautical wallpaper designs range from subtle, ocean-inspired tones to vibrant marine life patterns, catering to a wide variety of tastes and preferences. - Easy Installation: With peel-and-stick options, installing your nautical wallpaper is a breeze. - Cost-Effective: Nautical wallpaper is a cost-effective way to transform your space without the need for extensive renovations. - Evokes a Relaxing Atmosphere: The oceanic elements in nautical wallpaper can create a calming and serene environment in your home. - Expresses Personal Style: If you're a sea-lover at heart, nautical wallpaper allows you to express your personal style and affinity for the ocean.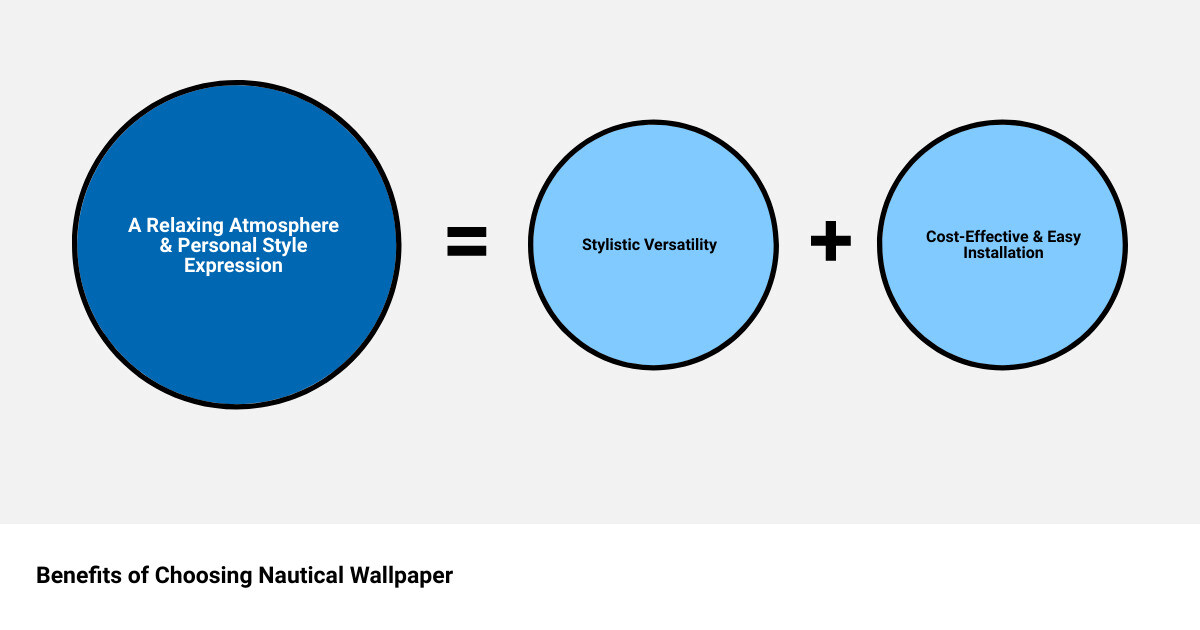 This infographic provides a quick visual guide to the world of nautical wallpaper, showcasing different styles, installation methods, and the transformational potential of this decor trend. Now, let's set sail and explore the world of nautical wallpaper in more depth. Roll up your sleeves, it's time to dive in!
The Appeal of Nautical Wallpaper
Throw your design anchor into the sea of style. Nautical wallpaper has always been a favorite among interior design enthusiasts, and it's not hard to see why. The maritime theme's appeal lies in its ability to bring a fresh, breezy atmosphere to any space, transporting you to serene seashores, even if you're miles away from the coast.
The Maritime Influence in Interior Design
The maritime influence in interior design is steeped in history and tradition. With its deep blues, bold stripes, and iconic symbols like anchors, lighthouses, and sea creatures, nautical décor is intrinsically linked to a sense of adventure and exploration. It's about rekindling that childlike wonder for the vast and mysterious ocean, right within your living spaces.
Nautical wallpaper serves as more than just a backdrop. It's an expressive tool that narrates a story, encapsulating the allure of seafaring life and the tranquility of beachside living. It's this narrative potential that makes nautical wallpaper such a compelling choice for your walls.
Creating a Coastal Atmosphere with Nautical Wallpaper
The secret to creating an authentic coastal atmosphere with nautical wallpaper is in the details. From vintage maritime symbols to playful sea creatures, these designs bring in the beauty of the seaside into the heart of your home.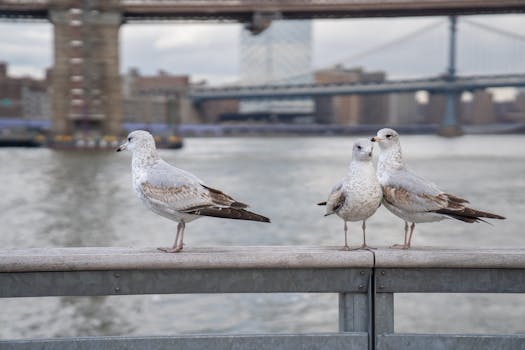 "Make waves with our nautical wallpapers!" as we always say at ONDECOR LLC. Our collection, as seen on this page, offers a spectrum of designs that add a touch of elegance to your décor. With shades of blue evoking the ocean's depth and marine species prints that transport you to the sea's bottom, our wallpapers are all about creating an immersive sea-inspired experience.
Our nautical wallpaper is not just for bedrooms or living rooms. The versatility of these patterns allows them to seamlessly blend into various rooms, from bathrooms to studies. Go for happy-go-lucky seashells and bright corals for a vibrant burst of seaside joy, or opt for monochrome sea creatures and whimsical whirls for a more sophisticated look.
The appeal of nautical wallpaper lies in its ability to transform spaces with its refreshing oceanic vibes. Whether you want to sail into the sunset or just bring home the beach, nautical wallpaper is the perfect choice to anchor your décor.
Types of Nautical Wallpaper Offered by ONDECOR
As you set sail on your interior design journey, you'll be thrilled to discover that at ONDECOR, we offer a wide variety of nautical wallpapers to suit every taste and application. From the ease of peel-and-stick options to more traditional wallpapers, we have your walls covered. Our collection even extends to commercial spaces, ensuring a seaworthy allure for all.
Nautical Peel and Stick Wallpaper
Our most popular option, the Nautical Peel and Stick Wallpaper, is a game-changer for DIY enthusiasts and busy homeowners. As noted on our sister site, Walls By Me, these wallpapers are incredibly easy to install. They come with an adhesive backing that you simply peel off and stick directly to the wall. Not only does this make the installation process a breeze, but it also makes the wallpapers removable and repositionable, perfect for those who love to change up their décor frequently. Our Nautical Peel and Stick Wallpaper range includes a variety of marine-inspired designs, from whimsical seashells and corals to stylish swirls and waveforms in intense aquamarine hues.
Traditional Nautical Wallpaper
For those who prefer a more classic approach to wall décor, we offer Traditional Nautical Wallpaper. These wallpapers require a bit more effort to install compared to the peel-and-stick variety but offer a timeless look and feel that many homeowners adore. Our traditional wallpapers boast an array of nautical designs, featuring everything from vintage nautical symbols to quirky sea creatures. They serve as a perfect backdrop for your maritime explorations, adding depth and texture to your space.
Commercial Nautical Wallpaper
Last but not least, we cater to businesses looking to inject some coastal charm into their commercial spaces with our Commercial Nautical Wallpaper. Whether you run a seaside restaurant, a surf shop, or a marine-themed office, our commercial wallpapers can help you create a memorable environment. The durability and longevity of these wallpapers make them an excellent choice for high-traffic areas.
Remember, each wallpaper type we offer at ONDECOR is designed with the utmost attention to detail and made from high-quality, eco-friendly materials. So why not anchor your style with our nautical wallpapers? They're sure to make a splash in any room.
How to Choose the Right Nautical Wallpaper for Your Space
Choosing the right nautical wallpaper for your space is a voyage of discovery. As a leading provider of nautical wallpapers, we at ONDECOR understand that the right wallpaper can transform a room, creating a serene oceanic atmosphere. To help guide you through this journey, we offer three key considerations: the room's purpose, matching with existing decor, and selecting the right colors and patterns.
Considering the Room's Purpose
First and foremost, consider the purpose of the room. For instance, if you're planning to adorn a bathroom with nautical wallpaper, oceanic symbols, aquamarine palettes, and maritime-themed wallpaper options can transform a standard toilet into a sea-themed sanctuary. According to our nautical wallpaper collection, seafaring wallpaper adds zest to a dull living room, bedroom, or study. Here, you can cover your walls with seashells, bright corals, or whimsical sea creatures in monochrome and multicolor options. For a more geometric look, a sailor's rope pattern can serve as an excellent backdrop for your nautical explorations.
Matching with Existing Decor
Matching your nautical wallpaper with existing decor is crucial in maintaining a coherent look. Nautical wallpaper should complement your décor, not clash with it. If your space already has a dominant color scheme, select a wallpaper design that includes those colors. For instance, if your room has a lot of teal elements, consider choosing a teal nautical wallpaper that will seamlessly blend in.
Selecting the Right Colors and Patterns
Finally, selecting the right colors and patterns is vital in setting the desired mood and atmosphere. Nautical wallpaper designs offer a range of colors, from cool blues and whites to warm yellows and pastels. If you're aiming for a serene and calming ambiance, opt for wallpapers in lighter, pastel shades. For a more dramatic and intense effect, choose designs with darker hues or bold patterns. With our extensive collection at ONDECOR, you're bound to find a nautical wallpaper that fits your aesthetic, whether it's colorful, dark, light, pastel, purple, teal, white, or yellow.
When choosing the right nautical wallpaper, keep in mind the old sailor's adage: "The sea does not like to be restrained." Let your creativity flow and allow your space to tell its own unique sea-inspired story. Remember, at ONDECOR, we're here to help you navigate through this exciting journey of transforming your space with nautical wallpaper.
Installation Tips for Nautical Wallpaper
Anchoring your space with nautical style is a breeze with the right guidance. Whether you're a seasoned DIY-er or a novice at the helm, we at ONDECOR LLC are here to guide you through the process. From prepping your wall to installing the wallpaper, these tips will ensure smooth sailing.
Preparing the Wall for Wallpaper Installation
Before you set sail on your wallpapering journey, take time to prepare your wall. This step is crucial for a successful installation. Start by ensuring your wall is clean, dry, and smooth. Any dirt, grease, or dust can interfere with the adhesive, while uneven surfaces can result in bubbles or wrinkles in the wallpaper. If your wall has any cracks or holes, fill them in and sand them smooth.
Steps to Install Peel and Stick Nautical Wallpaper
Our peel and stick nautical wallpaper is an excellent choice for DIY enthusiasts. It's easy to install and doesn't require any messy paste or glue. Here are the five simple steps to install peel-and-stick nautical wallpaper:
Read the Installation Guide: Unroll the panel and pull the liner down about 6 inches. You can cut this portion of the back liner for easier application.
Apply the Wallpaper: Start from the top corner of the wall and work your way down. We recommend starting slightly above the top of the wall, as most walls are not perfectly straight.
Smooth Out the Wallpaper: Use a squeegee to smooth out the wallpaper from the center outwards. This will help eliminate any bubbles and ensure a tight bond to the wall.
Match and Overlap the Panels: Repeat the process with the remaining panels, making sure to match the design by overlapping them about 1/2 inch.
Trim the Excess: After the application, trim excess wallpaper at the top and bottom using a sharp blade.
Tips for Installing Traditional Nautical Wallpaper
For those who prefer traditional nautical wallpaper, the installation process may require a bit more time and preparation. You'll need to apply wallpaper paste to the back of the paper, then carefully match the pattern and smooth out any bubbles as you apply it to the wall. Take care to clean any excess paste from the surface of the wallpaper immediately to prevent staining.
Regardless of the type of wallpaper you choose, remember to take your time and have fun with the process. Transforming your space with nautical wallpaper should be an enjoyable journey, not a chore.
With these tips at your fingertips, you're ready to drop anchor on your nautical home decor project. We look forward to seeing how you bring your vision to life with our nautical wallpapers!
The Environmental Impact of ONDECOR's Eco-Friendly Nautical Wallpaper
As the tide turns increasingly towards sustainability, it is more important than ever to invest in home decor that respects and protects our environment. The design industry is no exception. At ONDECOR LLC, we're committed to making a positive impact on the planet through our products, starting with our eco-friendly nautical wallpaper.
The Importance of Eco-Friendly Wallpaper
The choice of wallpaper can have a significant impact on the environment, and not just in terms of aesthetics. Traditional wallpapers can contain harmful chemicals, both in the materials used and the manufacturing process. These can release volatile organic compounds (VOCs) into your home, impacting indoor air quality and posing health risks. Furthermore, the production of non-eco-friendly wallpapers also contributes to environmental pollution.
Hence, investing in eco-friendly wallpaper is not just about creating a stylish space; it's about embracing a lifestyle that values sustainability and health. It's a small but significant step towards reducing our carbon footprint and preserving the planet for future generations.
How ONDECOR Ensures Their Wallpaper is Non-Toxic and Safe
At ONDECOR, our dedication to the environment and our customers' well-being extends to our wallpaper selections. We offer eco-friendly and non-toxic options that are safe for both your home and the planet.
Our nautical wallpapers are proudly made in the USA, ensuring that each product adheres to strict manufacturing standards. This commitment guarantees that our wallpapers are free from harmful chemicals and safe for your family.
In addition, our wallpapers are created using a sustainable production process, which minimizes waste and reduces our carbon footprint. This commitment extends to our packaging, which is designed to be minimal and recyclable, further reducing environmental impact.
To make the installation process as hassle-free as possible, we've developed a range of nautical peel-and-stick wallpapers. These wallpapers eliminate the need for paste and other adhesives, reducing mess and waste. Plus, they're easy to remove and replace, allowing you to refresh your decor without damaging your walls or the environment.
In conclusion, embracing eco-friendly wallpaper is a stylish and sustainable choice. With ONDECOR's range of nautical wallpapers, you can bring the beauty of the sea into your home while caring for the planet. Dive into our collection and discover how easy it is to make a splash with sustainable decor!
Conclusion: Transform Your Space with Nautical Wallpaper
Anchoring your interior design with nautical wallpaper is an effortless way to create a serene and inviting atmosphere in your home. At ONDECOR, we offer a plethora of nautical designs that allow you to express your love for the sea and its enchanting beauty. These wallpapers aren't just visually appealing, they're also eco-friendly, ensuring you contribute to the well-being of our planet while enjoying high-quality decor.
From whimsical sea creatures to calming waveforms, our nautical wallpapers are perfect for various settings. Whether you're looking to transform your bathroom into a coastal retreat or add a maritime flair to your living room, we have the ideal nautical wallpaper to suit your needs. You can choose from our range of vintage nautical symbols, quirky sea creatures, stylish swirls, and waveforms in intense aquamarine hues.
For those who love the geometric aesthetic, our sailor's rope design serves as an excellent backdrop for your nautical adventure. These wallpapers are not just for walls, but can also be used to transform furniture and other decor items, offering endless possibilities for a nautical-themed makeover.
One of the major advantages of our nautical wallpapers is the simplicity of installation. With our peel-and-stick wallpapers, you can easily apply the designs without any need for professionals or messy pastes. You'll be amazed at how quickly and efficiently you can transform your space with our wallpapers.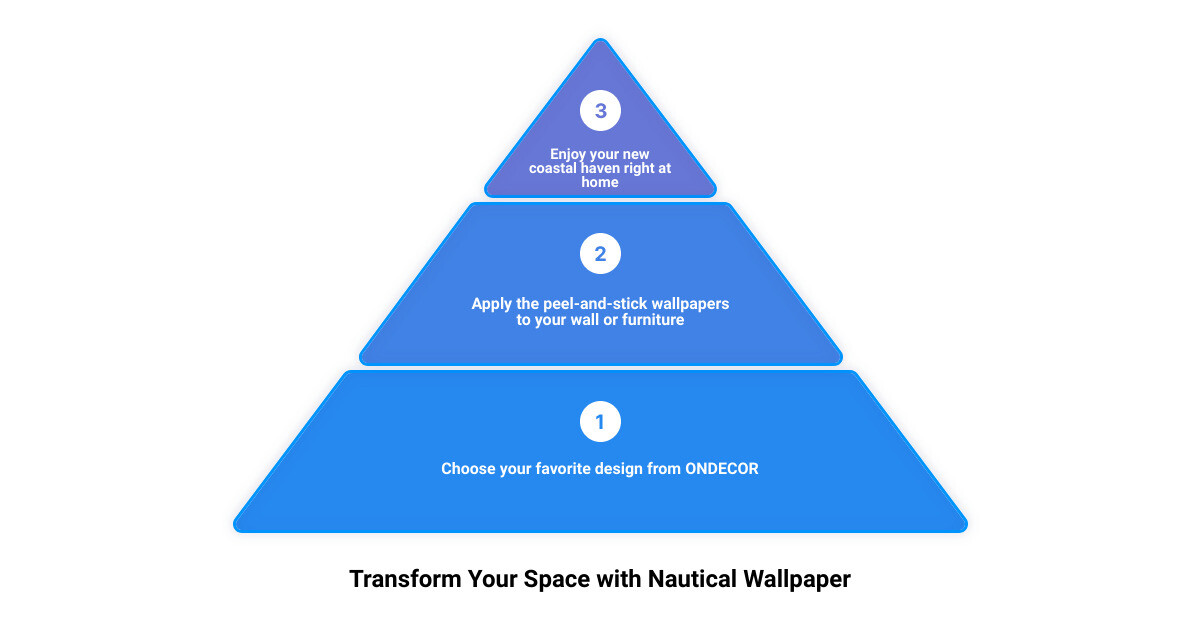 As we prioritize sustainability, our wallpapers are designed to be safe for both your family and the environment. We ensure that our wallpapers are non-toxic and made from eco-friendly materials, allowing you to create a beautiful and healthy home.
In conclusion, our nautical wallpapers at ONDECOR are more than just decorative elements; they're a statement about your style and your commitment to preserving the beauty of the natural world. So why wait? Dive into our collection and let the calming waves of our nautical designs wash over your interior decor. You'll be amazed at how these patterns can transform your space into a coastal haven, offering a daily escape to the sea right in the comfort of your home.
Transform your space with nautical wallpaper today and anchor your style with ONDECOR. Shop now to discover our unique and beautiful ocean-themed designs at unbeatable prices and enjoy the tranquillity and charm they bring into your home.